Simple yet indulgent, this New York-Style Crumb Cake features a thick, satisfying layer of cinnamon-brown sugar topping that perfectly complements the light and tender vanilla cake beneath it.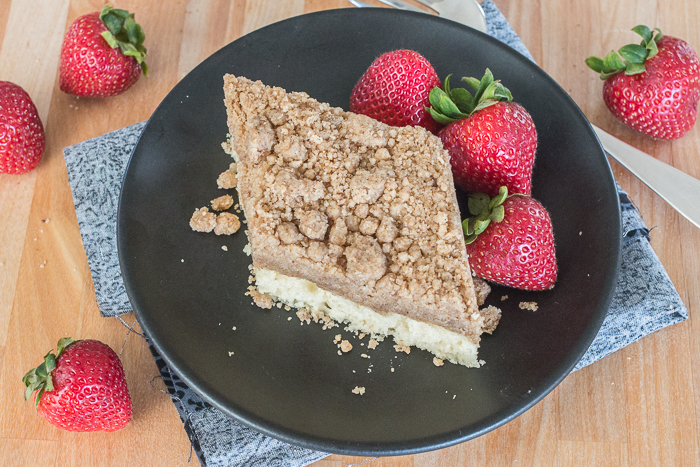 When I was a kid, I used to eat brown sugar by the spoonful.
We never had candy or soda in the house because my dad was a dentist, but I don't think that's the reason. It's not like I was eating granulated sugar.
Brown sugar — with its soft, sandy texture and delicate molasses flavor — was all I wanted.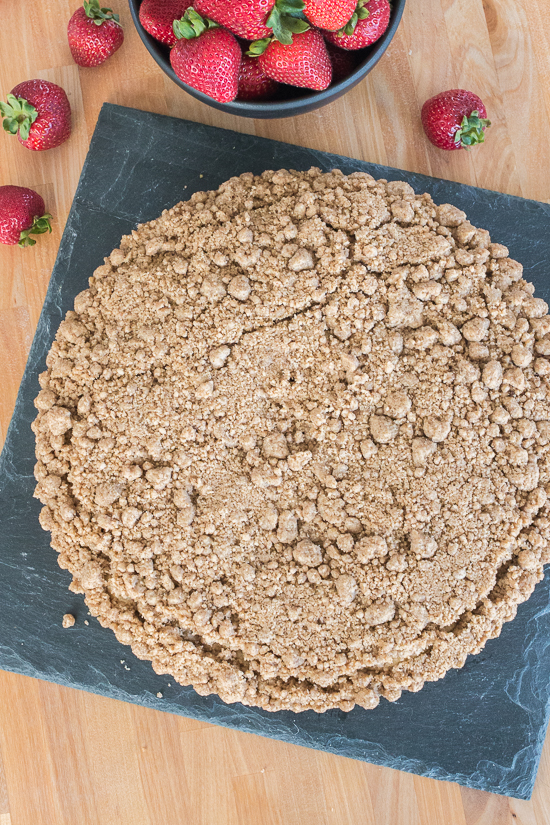 I still have a thing for this ambrosial sweetener, but fortunately I've moved beyond the need to eat it straight from the container.
Just barely, though.
This New York-Style Crumb Cake provides the perfect vehicle for luxuriating in brown sugar's enticing sweetness.
A generous layer of cinnamon-spiced brown sugar topping fills each bite with pure indulgence. This dense, flavorful crumb pairs perfectly with the tender, dreamy vanilla cake base.
Despite my best efforts, I can't help myself with this crumb cake. I try to stop eating it, but I just can't.
The captivating blend of flavors and textures draws me in every time, calling, "Just one more piece." I always listen.
I actually stopped making crumb cake a few years ago because this addictive recipe was dangerously enormous.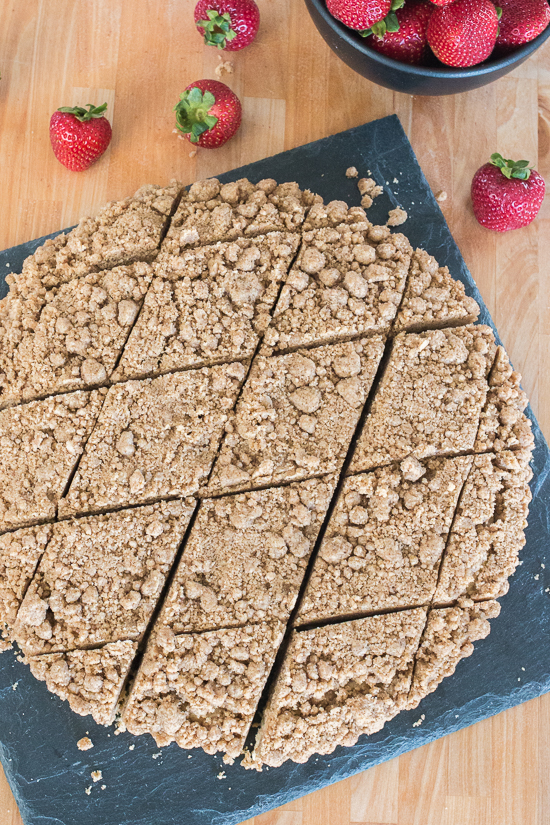 The original recipe produces a 12 by 17-inch cake that I would devour by myself if I could. The topping alone calls for an entire pound of butter.
Yeah, I don't really need to consume that.
When my daughter asked me to make crumb cake the other day, I decided to show some restraint by scaling the recipe down into a smaller size.
This new version still produces a crumb cake big enough for a crowd, which means, even now, I manage to eat more than I should.
I even tried cutting the cake up in small diamonds rather than generous wedges to curb my excess, but it didn't help.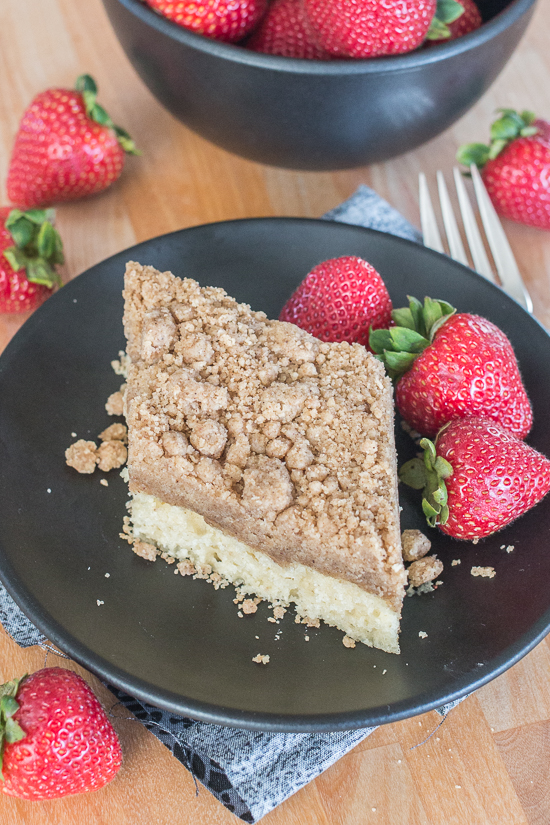 This crumb cake's genius stems from its combination of two simple, yet flawless elements: delicious vanilla cake and cinnamon-brown sugar topping.
Together, these seemingly unassuming components create an extraordinary whole that's irresistible. You have to eat it to believe it.
Consider yourself warned. Once you take a bite of this crumb cake, it's impossible to stop eating.
You might want to invite some friends to help you share it.
Some of the links in this post are affiliate links. If you click through and make a purchase, I earn a small commission for my referral at no additional cost to you. Thank you for supporting Flour Arrangements.
You might also like