These fudgy, hint-of-cinnamon Brownie Tartlets taste incredible with vanilla ice cream, warm caramel sauce, and a sprinkling of crunchy almonds.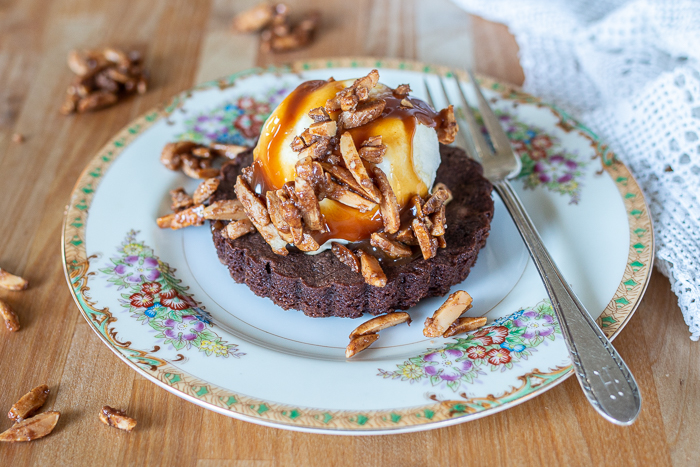 I've always loved dressing up a batch of brownies by baking them in a tart pan. When I realized the other day that I'd never tried baking miniature brownie tarts, I knew I had to rectify this oversight!
I've made mini versions of all kinds of desserts, not only because they're cute, but because they're so easy to serve. With no slicing needed, they're ready to go with minimal effort.
These petite Brownie Tartlets look so elegant with their fluted edges. With just a hint of cinnamon, they're rich, fudgy, and loaded with chocolate chips for extra lusciousness.
Of course you could eat them as finger food, but these little tartlets call out for toppings, which means you'll definitely want to use a fork!
Brownie Tartlet Sundaes
Oven-warm, these tartlets taste irresistible with a scoop of vanilla ice cream, a drizzle of warm caramel sauce, and a sprinkling of crunchy candied almonds. Brownie Tartlet Sundaes may be my new favorite dessert!
Silicone vs. Metal Tart Pans
I tried baking these brownies in both silicone tart pans and metal ones with removable bottoms. They're much easier to pop out of the silicone pans, so I prefer to use them instead of metal pans.
If you don't have silicone pans, don't feel like you need to buy new tart pans for this recipe. They turn out just as well in the metal pans. Just know that you'll need to use a little more care to remove the tarts from the metal pans.
Because they're small in size, and thinner than traditional brownies, these tarts bake much faster than brownies baked in a larger pan. This means that they're ready to eat and enjoy in almost no time!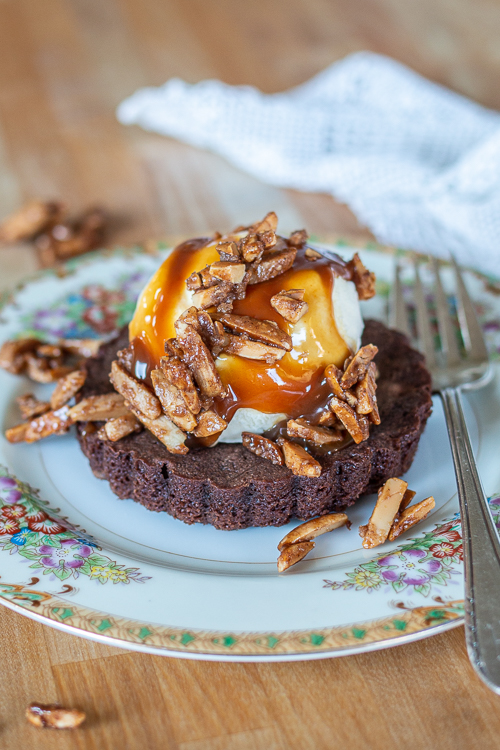 If you prefer to bake the tartlets ahead, I recommend reheating them before serving. Five minutes in a 300° F oven or 10 to 15 seconds in the microwave will do the trick!
Reheated or not, it's hard to beat these fudgy brownies topped with sweet ice cream, luscious caramel sauce, and crunchy candied almonds!
Print Recipe
Brownie Tartlets Sundaes
Ingredients
Brownies
3

ounces

unsweetened baking chocolate

coarsely chopped

6

tablespoons

unsalted butter

2

large

eggs

1

cup

granulated sugar

2

tablespoons

light corn syrup

1 1/4

teaspoons

vanilla extract

1/4

teaspoon

kosher salt

1/2

cup

unbleached all-purpose flour

1/4

teaspoon

ground cinnamon

1/2

cup

chocolate chips
Instructions
Brownies
Preheat oven to 375° F. Grease eight 4 to 4 ¼-inch tart pans and set them on a baking sheet.

Melt the unsweetened chocolate and butter in a small saucepan over low heat. Set aside to cool slightly.

In the bowl of a standing electric mixer, beat eggs, sugar, corn syrup, vanilla extract, and salt together until light and fluffy, about 10 minutes.

Stir flour and cinnamon into the chocolate-butter mixture, mixing well to combine.

In two additions, gently fold the chocolate batter into the egg mixture. Once it's evenly combined, fold in the chocolate chips.

Using a large ice cream scoop, divide the batter between the prepared tart pans, smoothing the batter as evenly as you can. Don't worry about pushing it all the way to the edges as it will spread out during baking.

Bake until the brownies look just set in the center, about 12 to 15 minutes.

Let cool for at least 10 minutes before removing brownies from the tart pans.

If preparing ahead, reheat before serving, about five minutes in a 300 ° F oven or 10 to 15 seconds each in the microwave.
Assembly
Set the warm brownie tartlets on small plates.

Top each brownie with a scoop of vanilla ice cream.

Drizzle with caramel sauce and sprinkle with slivered almond. Serve immediately.
Some of the links in this post are affiliate links. If you click through and make a purchase, I earn a small commission for my referral at no additional cost to you. Thank you for supporting Flour Arrangements.
YOU MIGHT ALSO LIKE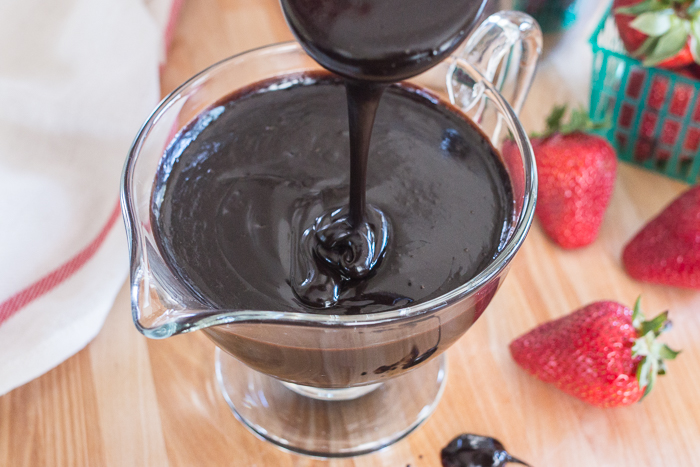 Simple Hot Fudge Sauce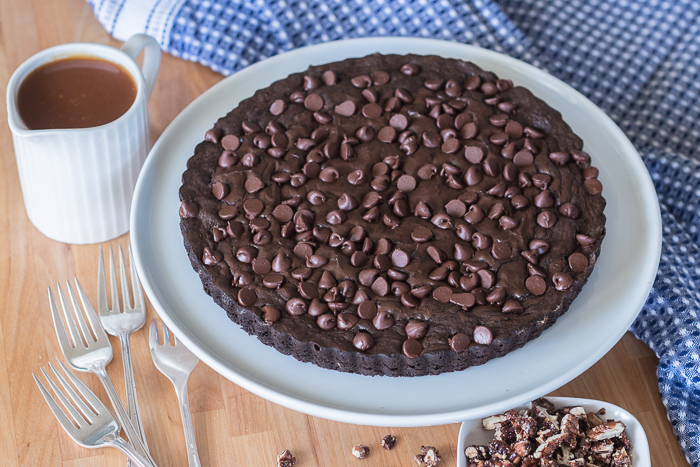 Brownie Tart with Caramel Sauce and Cinnamon Pecans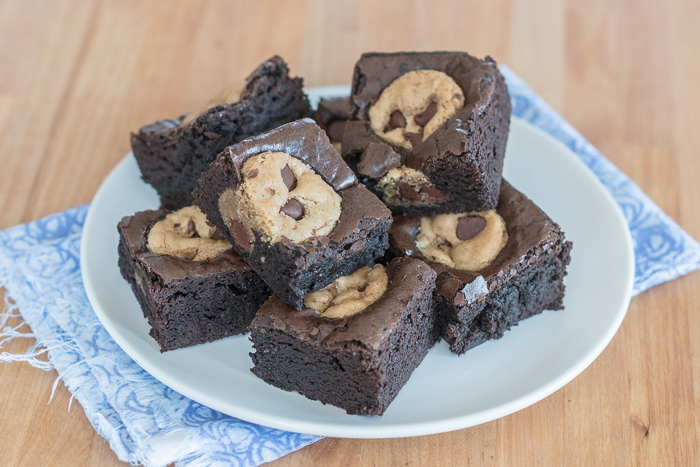 Chocolate Chip Cookie Brownies