Crunchy, salty, and sweet, these cinnamon-spiced Candied Almond Slivers make a tasty topping for dishes of all kinds. They're great for snacking, too!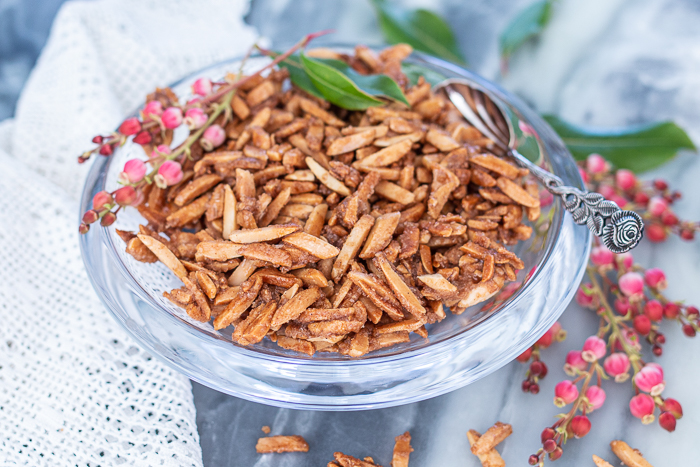 L
ast week when I turned these
Brownie Tartlets
into sundaes, they needed something sweet, salty, and crunchy on top: Candied Almond Slivers! These tasty nuts are ready in a flash, and they deliver a delightful toasted almond flavor wrapped up in sweet-salty-cinnamon goodness. While it's true that they take Brownie Tartlet Sundaes to the next level, don't let yourself stop there, because these habit-forming nuts add something special to dishes of all kinds.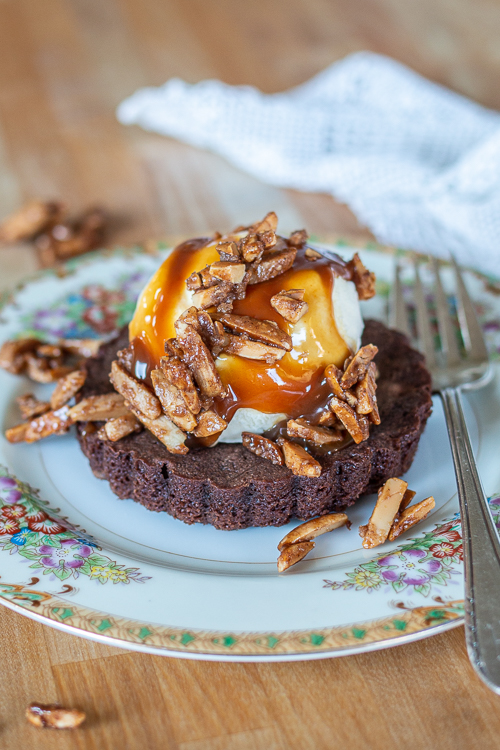 Sprinkled on spinach salad, roasted broccoli, or baked sweet potatoes, these nuts add awesome flavor and texture. Last week, we tossed them over some
cornmeal waffles
topped with maple roasted brussels sprouts! So good! If you like a little crunch with a bowl of yogurt and fruit, they make a fun alternative to
granola
.
I have yet to find a dish that I don't like better with a handful of Candied Almond Slivers! While they make a great addition to both sweet and savory dishes, these nuts are completely irresistible for snacking. I actually had to hide my container of nuts when I was photographing the Brownie Tartlet Sundaes because my kids and husband kept swooping in for handful after handful of these satisfying slivers.
When I finally set them out for munching, they disappeared almost instantly. These nuts, they're addictive. You may want to double the recipe. Fortunately, they're super easy to make!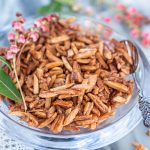 Print Recipe
Candied Almond Slivers
Ingredients
5

tablespoons

granulated sugar

divided

1

teaspoon

coarse kosher salt

(if using regular table salt, reduce amount to 3/4 teaspoon)

1/2

teaspoon

ground cinnamon

2

tablespoons

unsalted butter

1

cup

slivered almonds
Instructions
Line a rimmed baking pan with parchment paper. In a small bowl, mix together one tablespoon of the sugar with the salt and cinnamon. Set aside.

Melt the butter in a 10-inch nonstick skillet over medium heat.

Add the slivered almonds and 4 tablespoons of the sugar to the skillet. Stir constantly with a silicone spatula until the sugar melts and the almonds become fragrant and look pale golden brown, about 5 minutes.

Remove the pan from heat and stir in the reserved sugar mixture, mixing well to combine.

Transfer the nuts to the prepared baking pan, spreading them out as much as you can. Once cool, break the nuts into pieces.
Some of the links in this post are affiliate links. If you click through and make a purchase, I earn a small commission for my referral at no additional cost to you. Thank you for supporting Flour Arrangements.
YOU MIGHT ALSO LIKE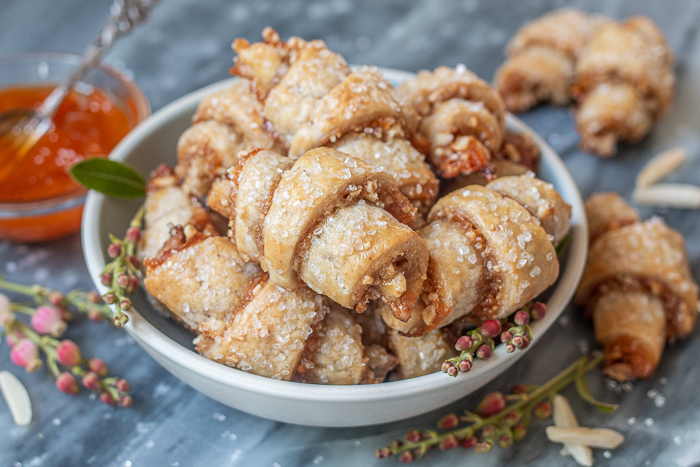 Apricot Almond Rugelach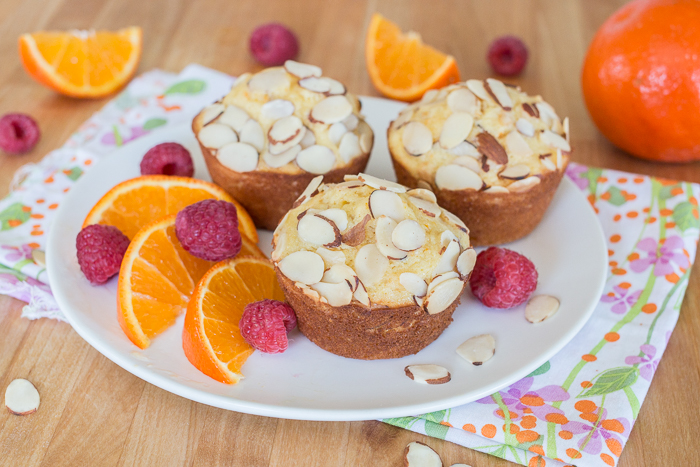 Easy Orange-Almond Muffins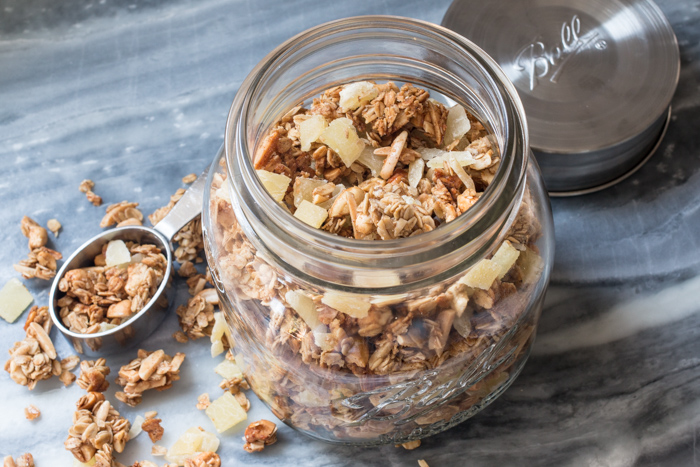 Cashew, Almond, and Ginger Granola