Give decadent chocolate brownies an elegant flair by swapping out a traditional square pan for a fluted tart pan. Top wedges of brownie tart with vanilla ice cream, homemade caramel sauce, and cinnamon pecans to create a sophisticated brownie sundae.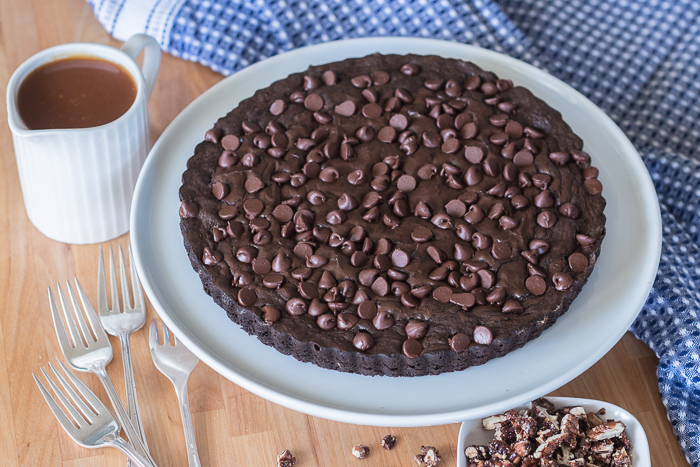 If you're looking for a way to transform a casual sweet treat into something elegant, bake it in a fluted tart pan.
Take chocolate brownies. They're awesome baked in a square pan and served as finger food. They're also great dressed up with a scoop of ice cream and drizzled with caramel sauce.
Here's the thing: if you're already dressing up a simple batch of brownies with ice cream and toppings, why not swap the square pan for a tart pan and bake a brownie tart instead?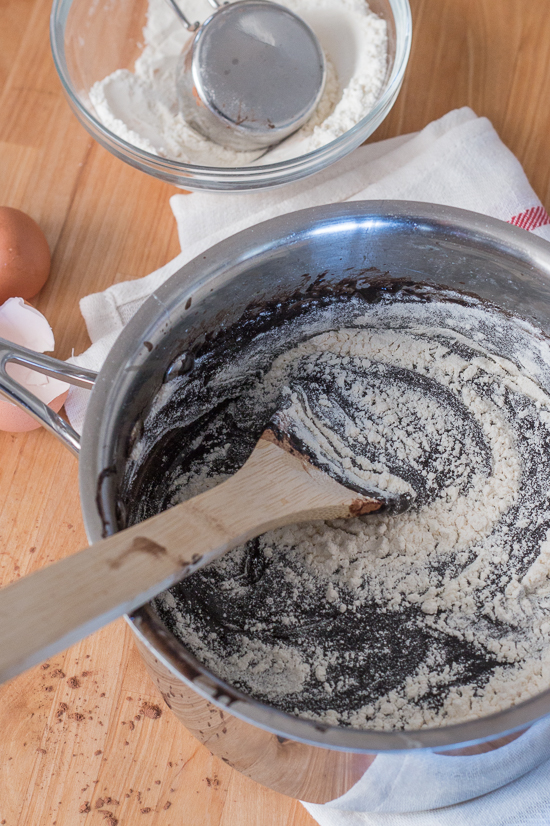 This easy pan switch delivers rich, chocolaty brownies that slice into graceful wedges edged with delicate fluting.
While sophisticated, this brownie tart's fancy appearance belies its simplicity. It comes together quickly with minimal mess and bakes for less than 25 minutes, which means it's a great last-minute recipe, too.
While my tart baked, I imagined how delicious brownie sundaes would taste sprinkled with cinnamon-spiced candied pecans.
Fortunately, it takes less than 10 minutes to make candied pecans, so I had them cooling before the brownie tart came out of the oven.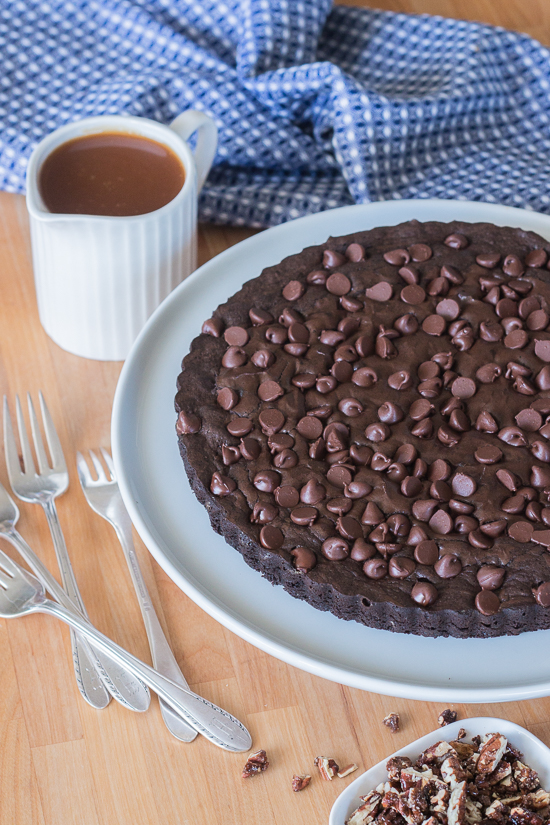 I made a batch of caramel sauce, too, to top our brownie tart sundaes, but it just didn't live up to some caramel sauce my daughter made recently.
When I asked her for the recipe, she handed me her notebook from last summer's baking camp, where she spent a week modifying recipes and developing a signature dessert.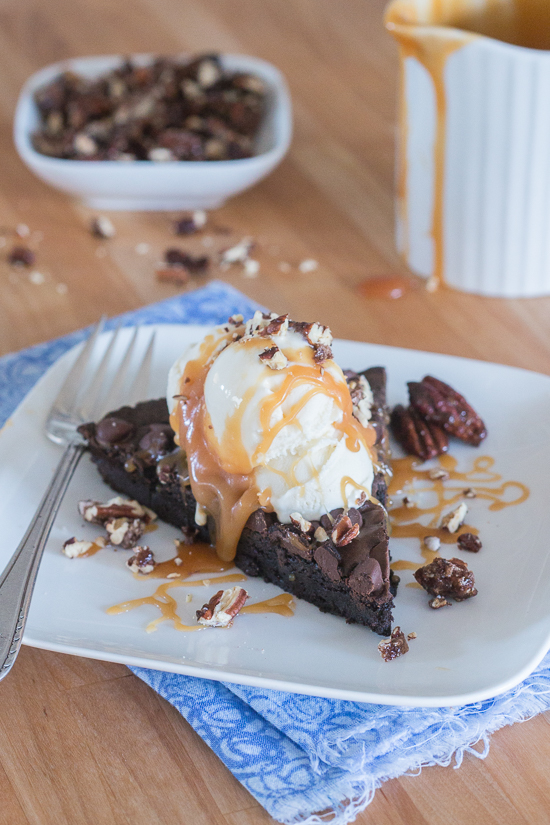 Quick, easy, and delicious, her caramel recipe was perfect. Drizzled warm over sweet vanilla ice cream and rich chocolate brownie, it adds a luscious smoothness to this decadent dessert. The nutty crunch of chopped cinnamon pecans add a finishing touch that rounds out the flavors.
This dessert takes the idea of brownie sundaes to a whole new level. And while I especially love the caramel and spiced pecan version shared here, I consider this brownie tart a blank canvas awaiting a diverse and varied palette of flavors and textures.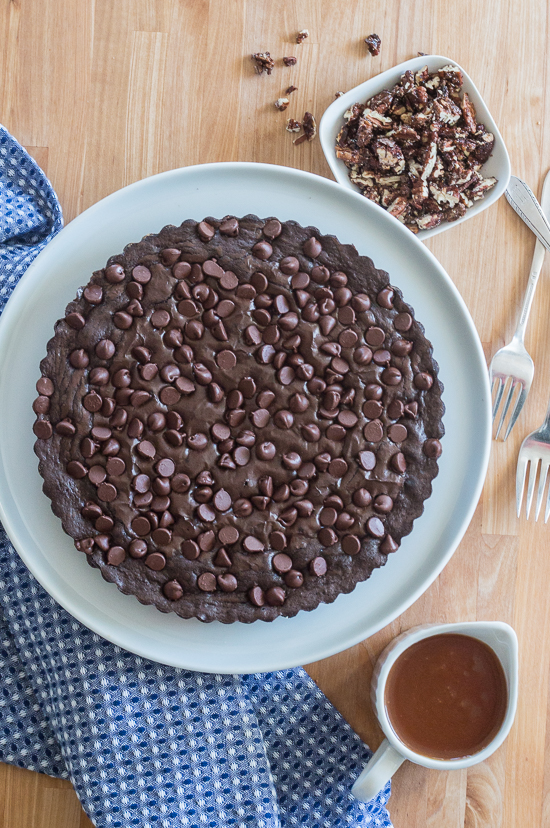 Imagine this rich, chocolate brownie tart topped fresh berries and cream in summer time, peppermint ice cream and hot fudge during the holidays, or strawberry ice cream and meringue hearts for Valentine's Day.
The possibilities are endless! Happy baking!
Pin Brownie Tart for Later

You might also like