These ginger spice cookies will warm you from taste-buds to toes. A coarse sugar-coating counterbalances each soft, chewy bite.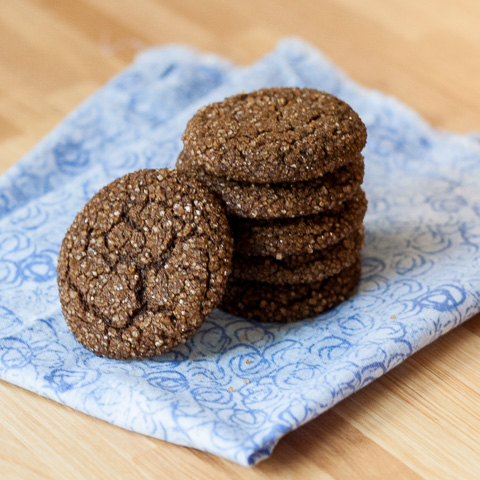 S
picy and pungent, fresh ginger adds brightness to sweet and savory dishes alike. Because of its versatility, I like to keep a large hunk or two of this unassuming-looking rhizome in my kitchen.
In addition to adding ginger to recipes as directed, I use it spontaneously — grating it into oil and rice vinegar with a splash of soy sauce for a flavorful salad dressing or adding it to baked goods that need a little zing.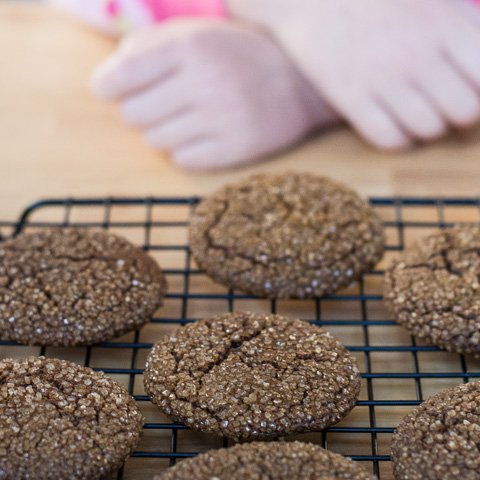 Since it stays fresh for several weeks sealed in a plastic bag tucked in the fridge's crisper drawer, ginger is easy to keep on hand. If I somehow end up with more than I can use in a reasonable time, I just peel it as best as I can (those bends, nooks, and crannies make me crazy) before storing it in the freezer for months, grating off what I need when the mood strikes.
The other day when my daughter Eliza asked if we could make ginger cookies, my ginger hoarding tendencies proved fortuitous: I had enough on hand to produce the three tablespoons required for a new cookie recipe my mom brought us.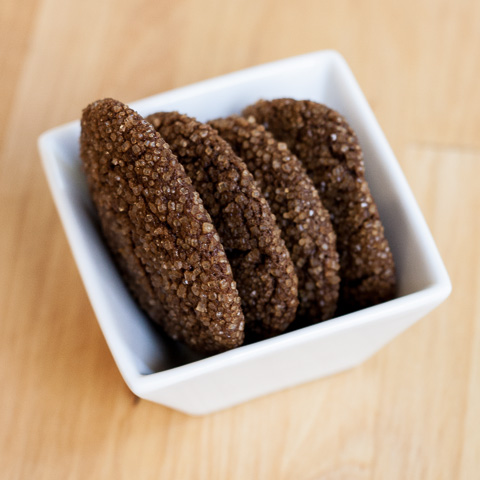 These deeply-spiced cookies warm you from taste-buds to toes. While soft and chewy, their coarse sugar-coating counterbalances each tender bite with a satisfying crunch.
Eliza devoured cookie after cookie straight from the oven, but Tessa declared them too spicy for her taste. In deference to her five-year-old palate, we sandwiched a thick layer of ice cream between two cookies for her.
Am I ever glad we did.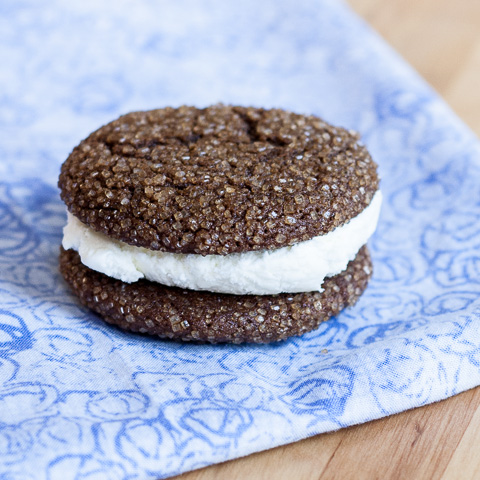 Cool, creamy vanilla mellows the ginger's sharp, peppery edge and provides a smooth backdrop for the cookies' warm flavors. I've lost track of how many of these little (and let me stress the word little) sandwiches I've consumed in the past few days.
These mouthwatering cookies — and accompanying ice cream sandwiches — have intensified my need for a fresh ginger supply. Now that I've got this recipe in my repertoire, I have a feeling the mood for using fresh ginger will strike even more often. I'll try to remember to grate a bit into salad dressing sometimes, too.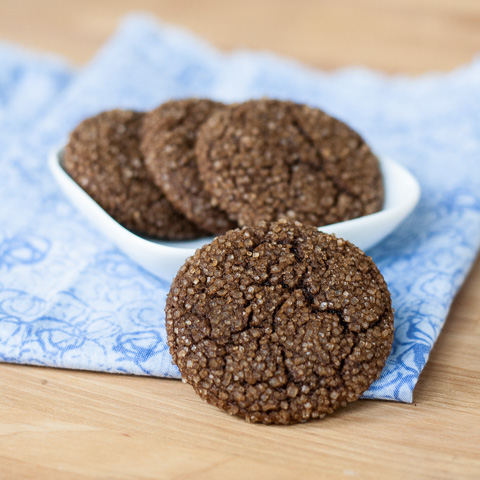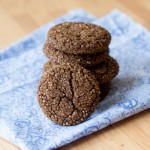 Print Recipe
Ginger Spice Cookies
When I realized the recipe called for melted butter, I opted to mix everything in the melting pan so I wouldn't have to clean an extra bowl. Not that I'm afraid of getting every pan in the kitchen dirty, mind you, but I'll only do it when it's strictly required. Recipe adapted from Better Homes and Gardens, October 2013 issue. Makes 3 dozen cookies.
Ingredients
1/2

cup

butter (1 stick)

1/2

cup

packed brown sugar

1/3

cup

granulated sugar

1/4

cup

molasses

3

tablespoons

peeled and grated fresh ginger

2

cups

unbleached all-purpose flour

2

teaspoons

baking soda

2

teaspoons

ground ginger

1

teaspoon

ground cinnamon

1/2

teaspoon

freshly grated nutmeg

1/2

teaspoon

allspice

1/4

teaspoon

cardamom

1/8

teaspoon

ground cloves

1/2

teaspoon

salt

1

large egg

1/2

cup

coarse sugar (such as turbinado)
Instructions
Melt butter in a medium sauce pan. Remove from heat and stir in brown sugar, granulated sugar, molasses, and grated ginger. Set aside to cool slightly.

Meanwhile, combine flour, baking soda, ground ginger, cinnamon, nutmeg, allspice, cardamom, cloves, and salt. Whisk well and set aside.

Add egg to the butter mixture, stirring well to combine. Add the flour mixture and stir to combine. Cover the pot and put it in the refrigerator to chill for at least an hour (the dough will be slightly sticky still after an hour; if you don't like getting your hands sticky, chill for a longer period).

Fill a small shallow bowl with coarse sugar. Using a tablespoon or small spoon, scoop out a ball of dough. Roll the dough between your palms to form a 1-inch ball. Roll the ball in the sugar, coating evenly, and place on a baking sheet lined with parchment paper. Continue with remaining dough, spacing balls about 2 inches apart.

In an oven preheated to 350° F, bake for 10 minutes, rotating the baking sheets after 5 minutes. Carefully transfer cookies to wire racks to cool.

If desired, sandwich a scoop of vanilla ice cream between two cookies before eating.
YOU MIGHT ALSO LIKE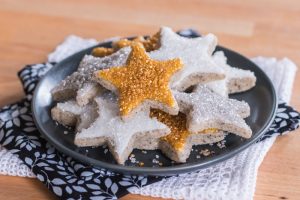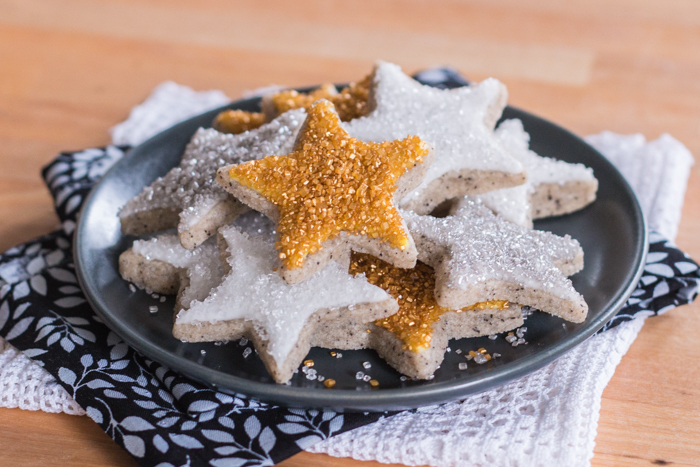 Espresso Star Cookies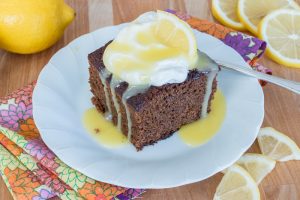 Old Fashioned Gingerbread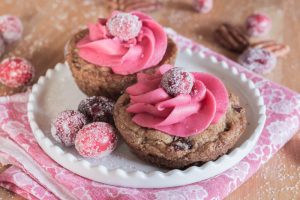 Muffin Tin Cranberry-Pecan Blondies