The taste of sweet vanilla — which so often features only as a background flavor — shines in these Simple Vanilla Cookies. Not only are they quick and easy to make, they can be prepared with minimal mess.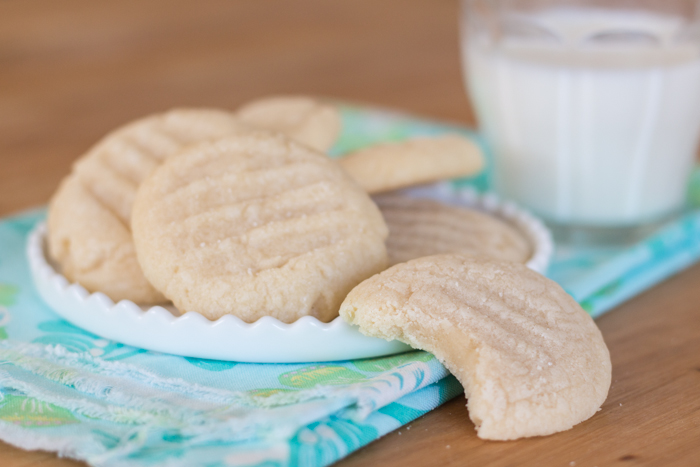 I recently started baking once a week with Eliza's fifth grade class. This has challenged me to come up with simple recipes that can be prepared in less than an hour with minimal mess.
Eliza has been a great partner for this project; she suggests different baked goods that we can try, we find a recipe to modify, and then I set her loose in our kitchen to see how it will work.
Eliza sometimes asks questions as she bakes, and this shows me where I need to revise directions or define specific words in a recipe. The English teacher in me loves showing my daughter the importance of understanding your audience and the value of revision.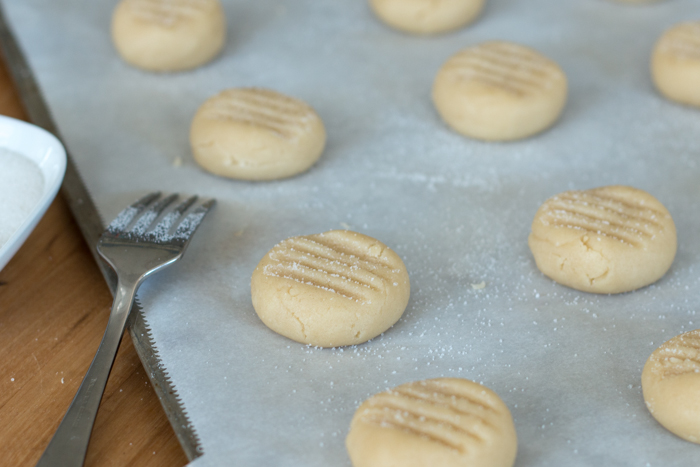 I also can't resist the opportunity to help kids learn useful words like "cohesive" or "yield"; rather than replace words Eliza's not sure about, I revise so students can — hopefully — find meaning with context clues.
Eliza had been lobbying hard to bake cookies with her classmates, and I finally asked her teacher how she felt about the idea. Once we got her okay, we needed to find a recipe that, in addition to being tidy to make and quick to bake, required only a handful of ingredients and didn't depend chilling time or rolling out for cookie cutters.
These Simple Vanilla Cookies include just six basic ingredients, and you can mix the dough with a wooden spoon. They're ready to shape and bake immediately, which gave my student bakers plenty of time to prepare them — and clean up, too — in our hour together.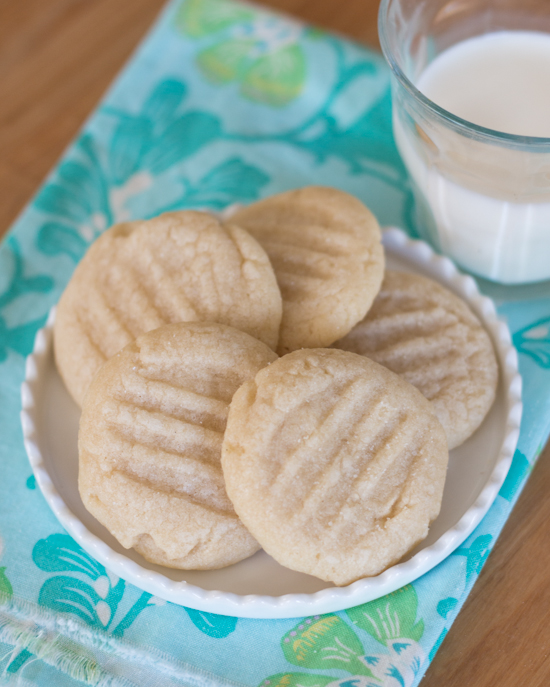 Before making these cookies, I had never mixed cookie dough by hand. While I'm not afraid to experiment with the ingredients in recipes, I usually follow directions that tell me to do things like use an electric mixer.
It took baking with fifth graders to help me stray from the beaten path, electrically speaking, and I'm so glad I finally did. Watching the dough come together as you stir with a wooden spoon is super satisfying.
If you, too, are a fan of power tools in the kitchen, take this opportunity to go old school and give hand mixing a try. It's way easier than it sounds, and I think you'll enjoy its pleasing simplicity.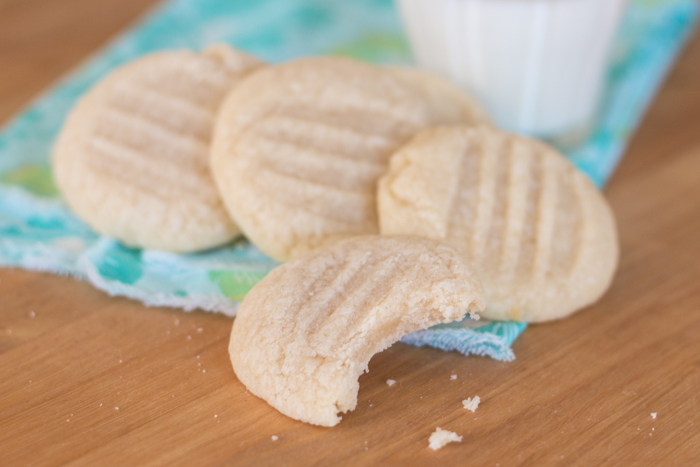 The taste of these cookies has a pleasing simplicity, too. I fought the urge to stir in lemon zest or freshly crushed cardamom, and I'm glad I did.
The taste of sweet vanilla — which so often features only as a background flavor — shines in these delicious cookies. With their delicate outer crust and soft, tender middle, they are nearly impossible to stop eating.
Eliza reported back that her classmates loved the cookies, but with all the sugar-induced mayhem that ensued, her teacher declared it the last cookie project of the year.
That's fine with me; Eliza can help me come up with lots of other kinds of recipes to try.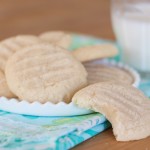 Print Recipe
Simple Vanilla Cookies
Makes about 4 dozen cookies.
Ingredients
1

cup (2 sticks)

unsalted butter

softened but still cool

1 ¾

cups

granulated sugar

plus extra for flattening cookies if needed

1

large egg

2

teaspoons

vanilla extract

½

teaspoon

salt

2 ¾

cups

unbleached all-purpose flour
Instructions
Preheat oven to 350°F. Grease or line two baking sheets with parchment paper.

In a large bowl, mix the butter with a wooden spoon until it is light and fluffy. Add 1 cup of sugar and mix until well combined. Add remaining sugar and mix well.

Add the egg, vanilla, and salt; mix to combine. Add flour in three additions, mixing until the flour is just incorporated after each addition. The mixture should be loose and crumbly.

Using your hands, press the dough against the bottom and sides of the bowl to bring it together into one cohesive mass.

Shape dough into 1 1/2-inch balls (about 1 tablespoon each) and place them about 1-inch apart on prepared baking sheets. Using the bottom of a glass or the tines of a fork, flatten the cookies gently. If the dough sticks to the glass or fork as you work, dip it in granulated sugar between cookies.

Bake until the cookies' edges just begin to brown, about 10 to 12 minutes. Serve warm or at room temperature.
YOU MIGHT ALSO LIKE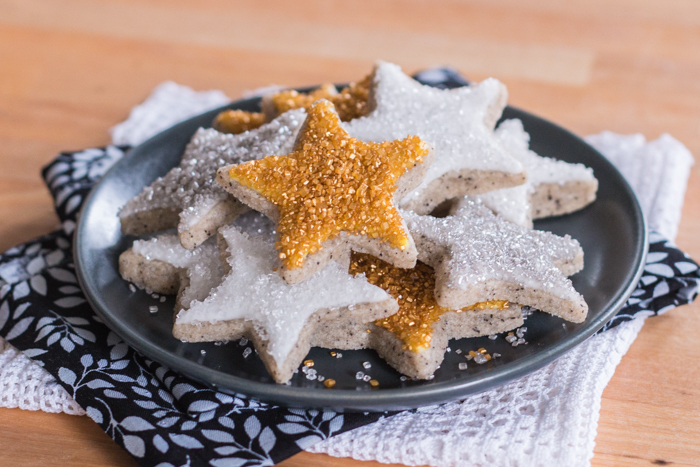 Espresso Star Cookies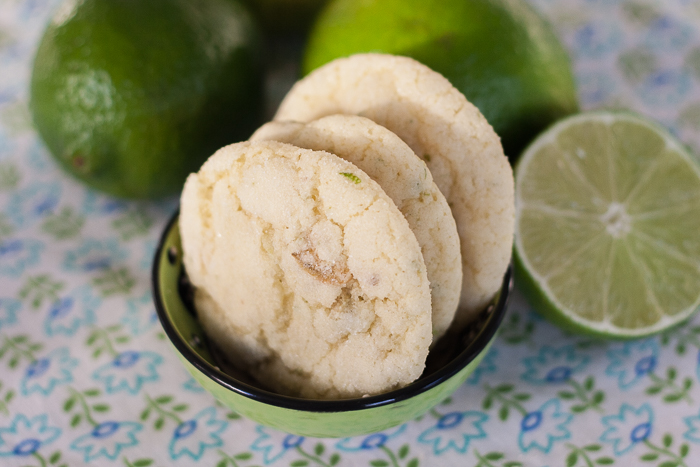 Lime-Pepita Sugar Cookies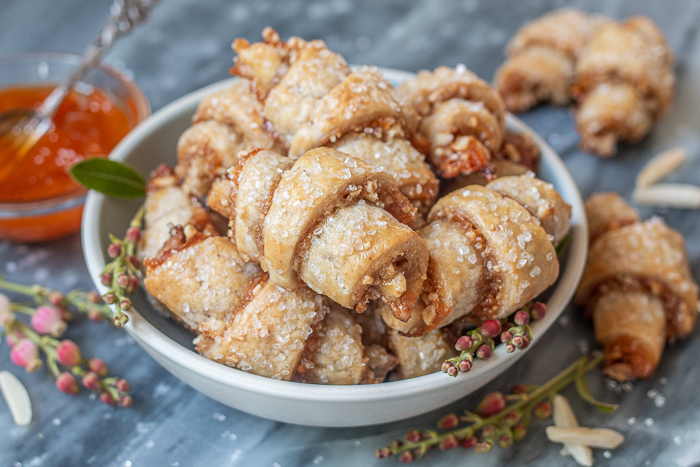 Apricot Almond Rugelach
PIN SIMPLE VANILLA COOKIES FOR LATER