Start your day right with a quick and easy single serving breakfast crisp. Top your favorite fruit with a quick mix oat-cinnamon streusel topping and enjoy warm, delicious crisp in less than 10 minutes!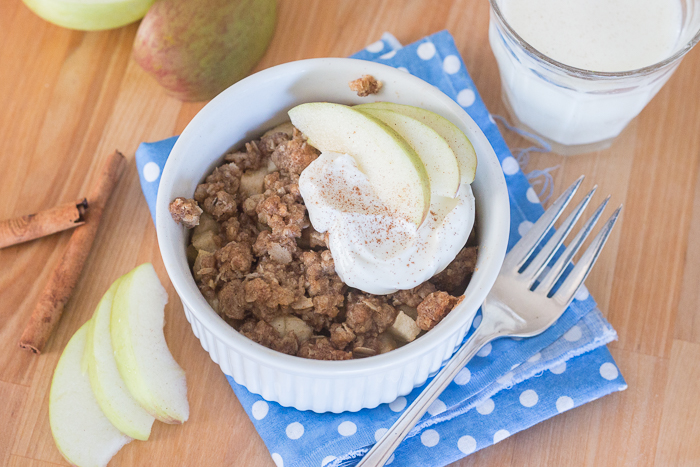 L
ast week Eliza asked if she could have some leftover
berry crisp
for breakfast. Since it's packed with fruit and topped with oats, we didn't have any objections. She ate more breakfast that day than she does on a regular basis, which prompted my husband to suggest that we just start making crisp to eat every morning.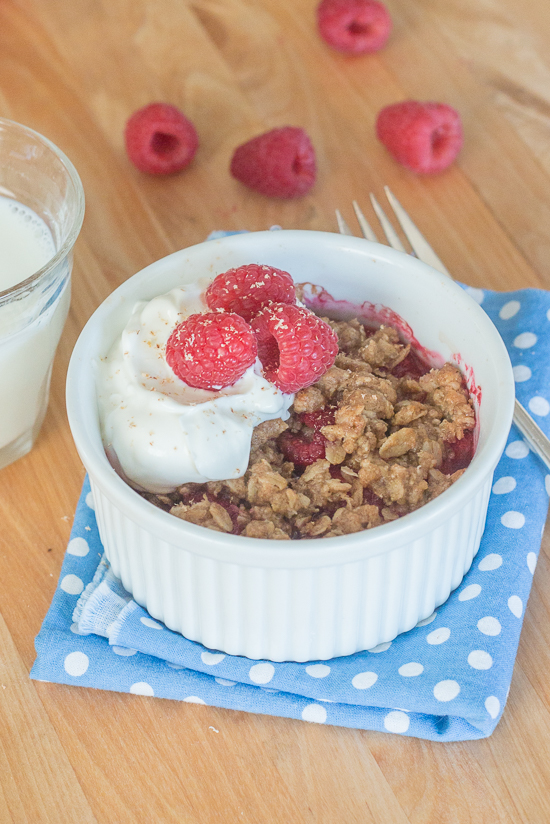 He was definitely on to something, but I felt skeptical about the idea of dessert for breakfast as a regular thing. I wondered if we could come up with a lower-sugar version that my kids would enjoy. Since they love to bake, I asked if they wanted to help me come up with a recipe.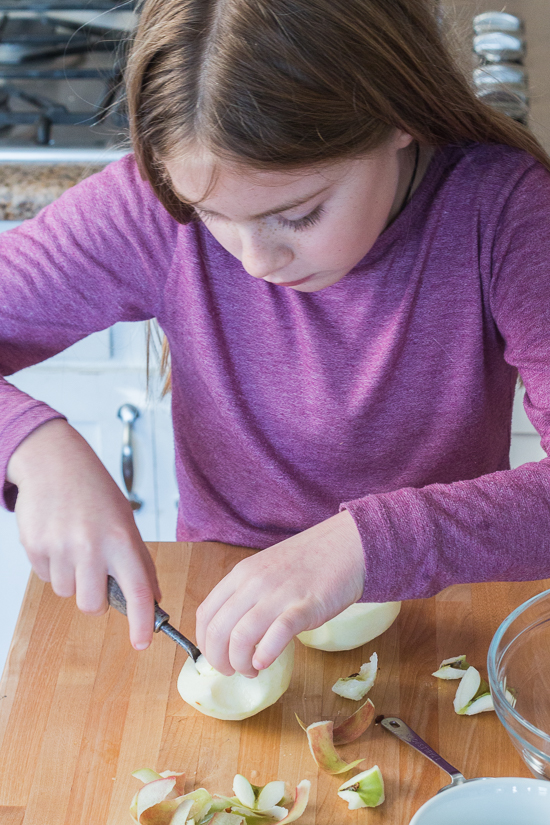 Ideally, I hoped we'd come up with something easy enough for them to prepare on their own. Since they don't always eat breakfast at the same time, we decided that a single serving recipe would work best. Not only does the recipe-for-one idea make this breakfast crisp a completely independent project, it means that my kids can customize their crisps to their own tastes. Tessa prefers apple or pear, while Eliza usually wants berries.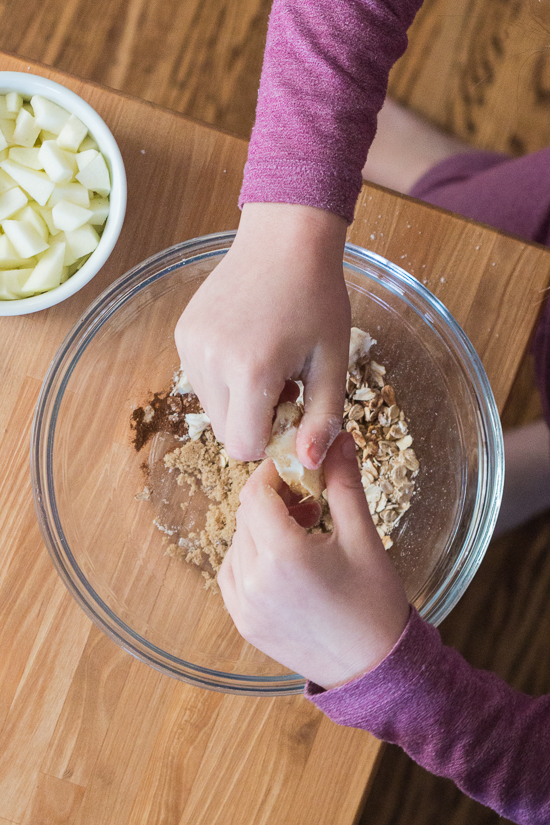 We came up with a basic recipe that produces a perfectly spiced breakfast crisp which tastes great prepared with a wide range of fruits. It's warm, tasty, and satisfying without being overly sweet. One morning, after Tessa took a bite of fruit without the topping, she suggested mixing sugar in with the fruit as well as the topping. Before I could protest that it was meant to be breakfast, not dessert, Eliza told her sister to stir the sweetened topping and fruit together instead, making me glad I didn't get a word in first.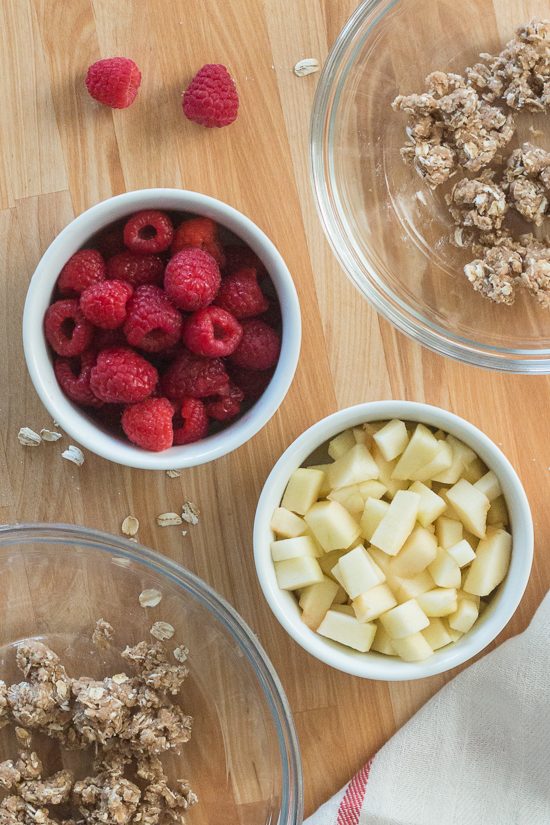 This recipe tastes delicious as written, but since we tend to consider recipes as guides rather than rules, my daughters usually get creative with spices and sweeteners. Sometimes they swap in molasses for some of the sugar. They've also added cardamom or allspice — or both — to the topping as well. Let your mood and choice of fruit guide you in terms of taste for spices and sweeteners.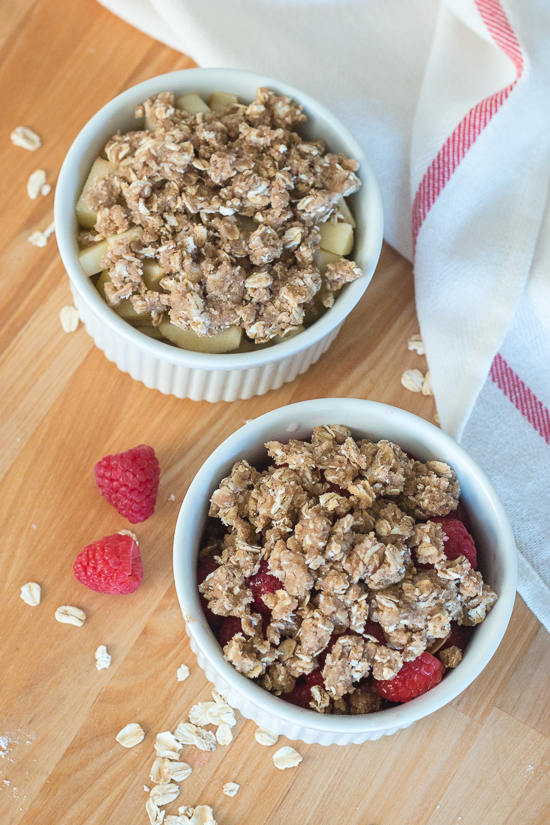 Two heating options give you additional choices for crisp preparations as well. Bake it in the oven (or in your toaster oven — why heat the whole oven for one ramekin?) for about 25 minutes or in the microwave for just 2 1/2 minutes. Baked in the oven, the crisp comes out with tender fruit and lightly toasted topping worthy of any fancy brunch spread. The topping doesn't crisp up when prepared in the microwave, but it tastes just as delicious.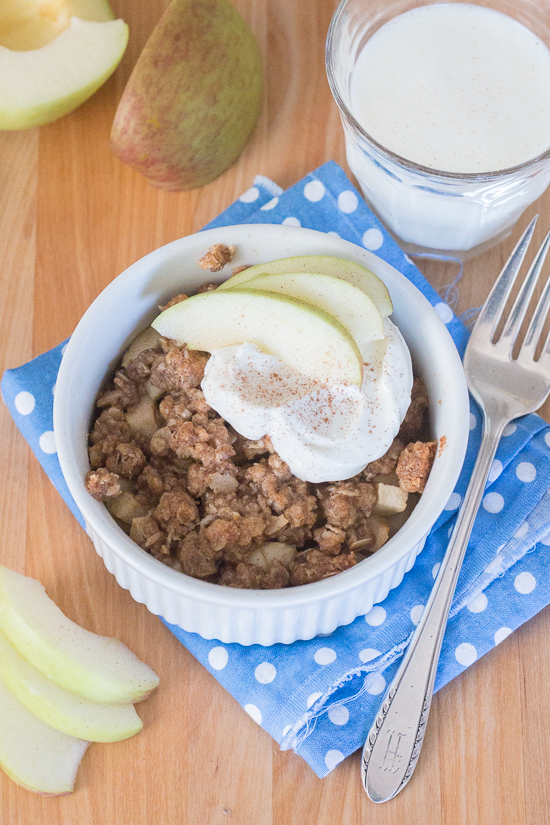 It's hard to go wrong, really, since both options produce a delicious, warm breakfast. If I had to choose, I'd say I prefer my topping crisp, but on a busy weekday morning, I'd rather savor microwaved fruit crisp than no crisp at all! Eliza has taken to scaling up the topping recipe so she'll have a week's supply ready to go. After adding frozen berries to a ramekin and adding prepped topping from the fridge, she can pop her breakfast crisp in the microwave in less than a minute.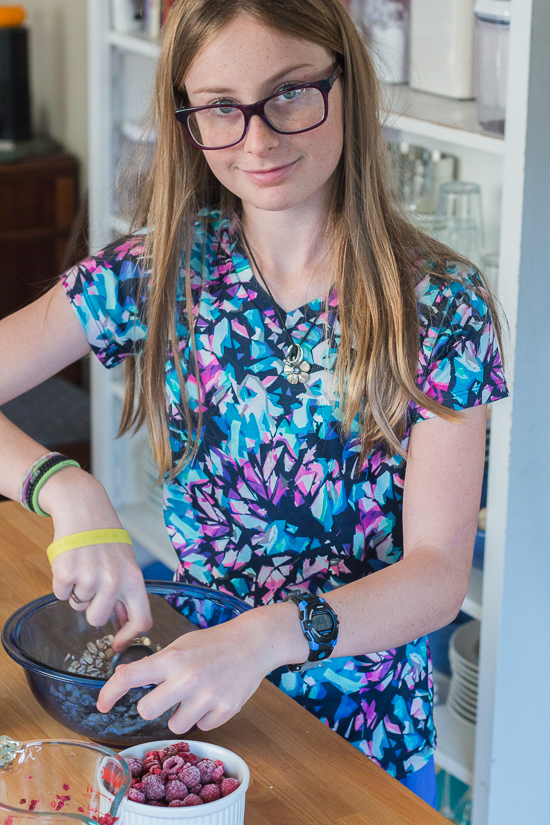 While we came up with this breakfast crisp recipe with my kids in mind, I'm also excited to add it to my own morning routine. With a warm fruit crisp topped with a dollop of Greek yogurt to start my day, I'm ready for anything.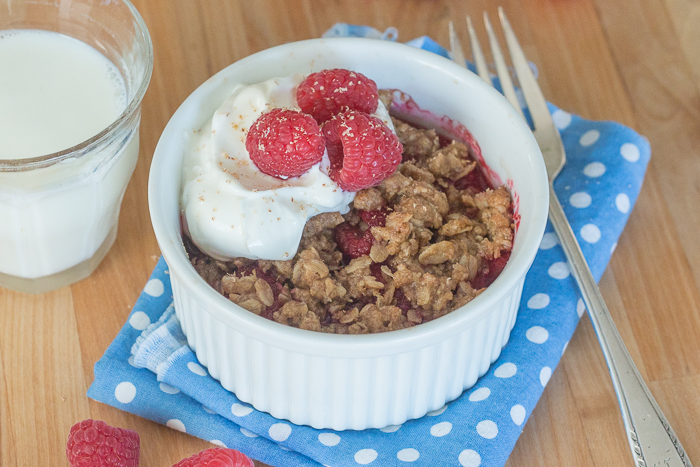 Pin Breakfast Crisp for Later
You might also like