Add some sunshine to your day with these bright and flavorful Orange-Almond Muffins. With plenty of fresh orange zest and juice, as well as crunchy, nutty sliced almonds, this simple recipe comes together quickly and easily without skimping on taste.
Until my daughter and her friend decided they wanted to make some Orange Creamsicle Cupcakes, I didn't bake much with oranges. I love sinking my teeth into sweet, juicy orange wedges, and I never saw any reason to move beyond my enjoyment of this simple, succulent snack.
But those cupcakes, made with fresh orange zest and juice, taste like summer sunshine. They cured me of my irrational need to save oranges for fresh eating.
Since you can't always have dessert for breakfast, I needed an orange muffin recipe that would taste just as fresh and delicious as those Orange Creamsicle Cupcakes. These orange muffins — chock full of sliced almonds — fit the bill.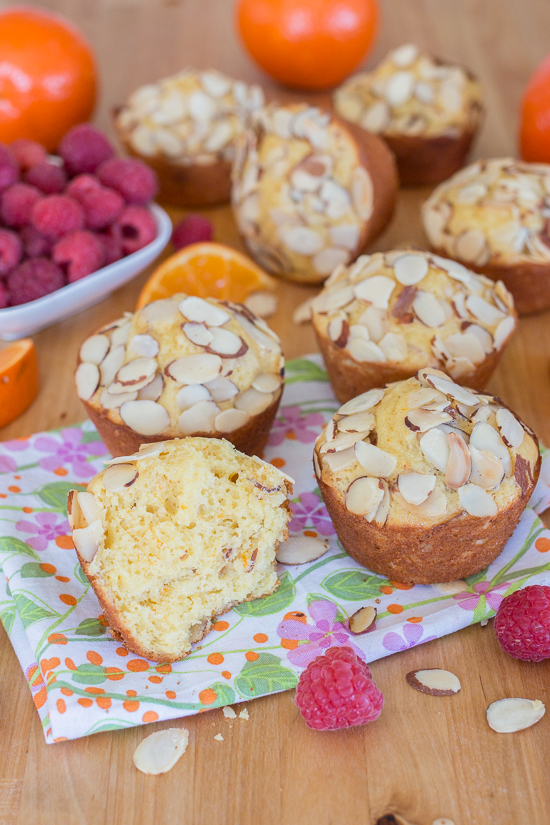 In addition to extra protein, the sliced almonds mixed into the batter add a subtle nutty flavor and a satisfying crunch. Before baking, I like to dress up these simple, delicious muffins with a generous sprinkling of almonds over the top.
Light and tender, these Orange-Almond Muffins come together super easily with just a couple of bowls, a whisk, and a spatula. The only challenge involves remembering to spoon the batter — which tastes like an Orange Creamsicle smoothie — into the muffin pan rather than your mouth.
Avoid tasting the pretty pale orange batter at all costs if you'd like to end up with muffins. I thought using my ice cream scoop (a perfect tool for evenly filling muffin cups) might stop me from gorging myself, but it just made this indulgence messier.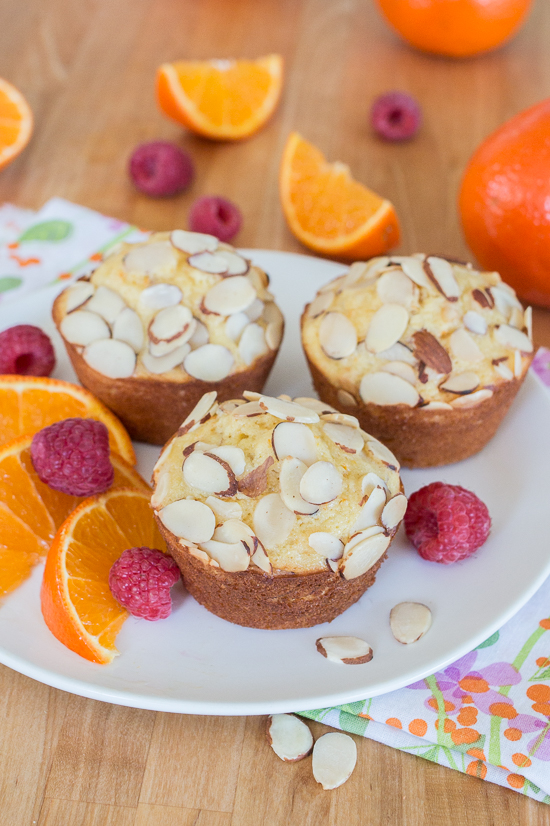 These little treats come together in no time at all, which makes them especially perfect for breakfast or a quick afternoon snack. They're also a great project for kids to make alone or with a little help.
Full of bright citrus flavor and a delightful nutty crunch, these orange-almond muffins will add sunshine to any day.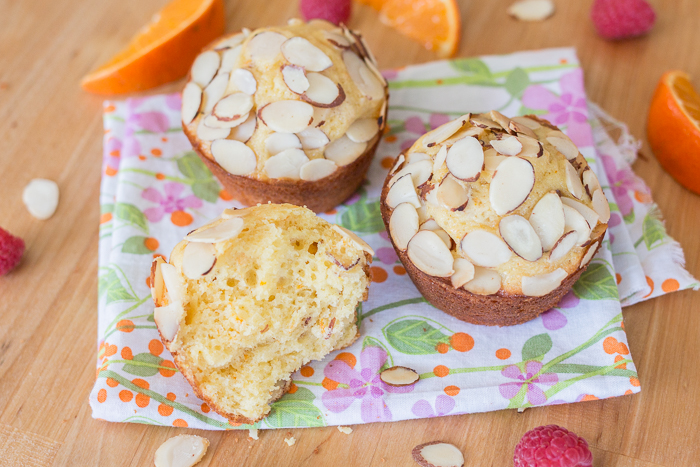 Some of the links in this post are affiliate links. If you click through and make a purchase, I earn a small commission for my referral at no additional cost to you. Thank you for supporting Flour Arrangements.
Pin Orange-Almond Muffins for Later

You might also like