These adorable sweet cherry pie-lets are simple to serve and delicious to eat. Top with Meyer lemon cream for a burst of citrus flavor.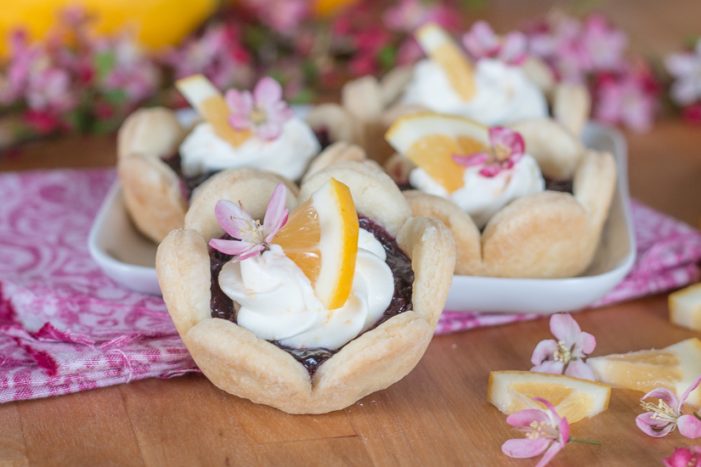 If you don't have plans for Pi Day yet (March 14, AKA 3.14), these sweet cherry pie-lets are just the thing to help you celebrate. Don't let their petite size fool you!
These little pies pack a big punch full of bold cherry flavor. Their small size means that serving and eating them is a breeze.
Since they're tiny, they bake and cool much faster than a traditional cherry pie, which means you don't even need to plan ahead!
…