Dress up strawberries, peaches, or blueberries with Honey-Chamomile Whipped Cream. With a delicately sweet herbal flavor, this easy-to-prepare topping tastes spectacular atop just about any kind of summer fruit.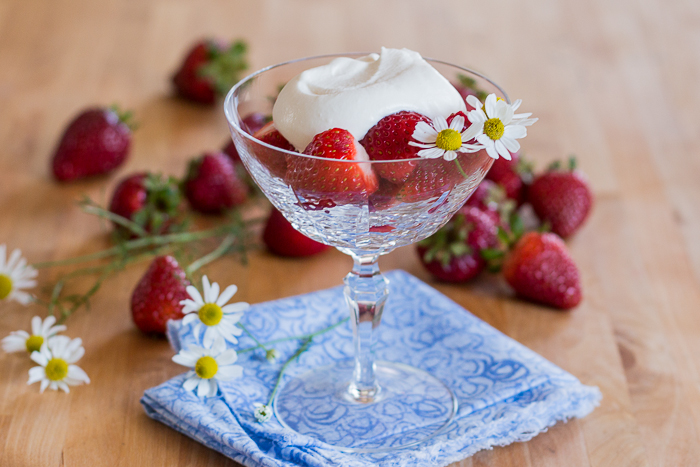 Half a month has passed since I last posted, and, at least until August arrives, it doesn't look like I'll have much luck keeping up with my goal of sharing one recipe a week. This is just the reality of summer for me these days.
When I was a teacher, summertime meant rest and recovery from a busy school year. Now that I have my own kids, summer means full days with my daughters and not much relaxation.
We've been keeping busy biking, bowling, and going to the beach, and all this activity seriously impacts my ability bake dessert in order to satisfy my sweet cravings.
Fortunately, summer fruit offers opportunities aplenty for preparing simple desserts that don't require baking. Sun-ripened berries and stone fruits are so tantalizing and juicy that it almost feels like a shame to bake with them anyway.
I love to slice and serve fruit with minimal fuss. Adding a dollop of sweetened whipped cream to a bowl of fresh fruit instantly transforms a healthy snack into a simple dessert.
If you already love this summer dessert trick, get ready to add serious sophistication without much extra effort — whipping up heavy cream infused with chamomile tea and a drizzle of honey transforms this simple dessert into a special summer treat.
Honey and chamomile — long time tea friends — taste spectacular mixed into cool, smooth cream. Herbal and sweet without tasting overpowering, this luscious Honey Chamomile Whipped Cream adds an intriguing twist to nearly any combination of summer fruit.
Steeping heavy cream with tea does require some planning as the chamomile cream needs time to cool, but once this step is out of the way, the rest is as easy prepping fruit and whipping cream.
If you don't have chamomile tea on hand, try using your favorite herbal tea instead. It'll be awesome.
Now get off the internet and enjoy your summer!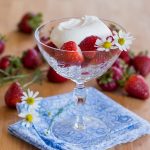 Print Recipe
Honey-Chamomile Whipped Cream
Makes about two cups.
Ingredients
1

cup

heavy cream

1

tablespoon

honey

2

chamomile tea bags or 2 teaspoons loose chamomile tea
Instructions
Combine cream and honey in a small sauce pan over medium heat, stirring or swirling the pan to incorporate the honey. Heat until steam just begins to form and small bubbles appear around the pan's edges. Remove from heat and add tea. Cover pan and steep for 20 minutes.

Remove tea bags, squeezing to release cream, or strain out loose tea leaves. Transfer chamomile cream to a medium bowl. Refrigerate for several hours until cold. Alternatively, let bowl cool in an ice water bath to use immediately.

Using an electric mixer or hand whisk, beat cooled mixture until soft peaks form. Serve with fresh fruit or with any dessert that calls for whipped cream.
PIN HONEY-CHAMOMILE WHIPPED CREAM FOR LATER

You might also like
Balsamic Roasted Strawberries with Ginger-Spiced Waffles
Peach Shortcake
Simple Black Forest Cake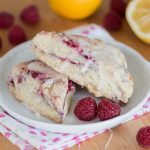 Raspberry Lemon Scones