These tender Buttermilk Dinner Rolls are light and delicate without feeling insubstantial. Their rich, buttery flavor makes them perfect rolls for holiday meals.

The last time we hosted Thanksgiving, we managed to shatter a casserole dish full of hot stuffing and light our oven mitts on fire. This happened about five minutes before our 25 guests started arriving.
Did I mention that our house is pretty small? We stomped out the flames and swept up the glass just in time to make room for some awesome elbow-to-elbow family togetherness. Despite its inauspicious beginnings, our feast must have been okay because my husband's family voted to meet up in the California Bay Area for Thanksgiving again this year.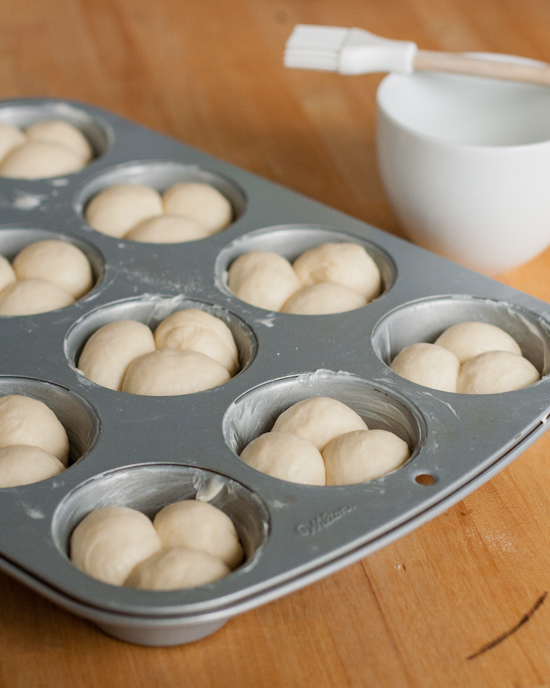 This time around, since we're already anticipating unexpected challenges, we're trying to keep things simple. We'll have the butcher spatchcock our turkey this year instead of taking that on ourselves, and, if my husband gets his way, we'll use paper plates for dinner.
For dessert, we'll serve finger food: mini pumpkin and apple pies.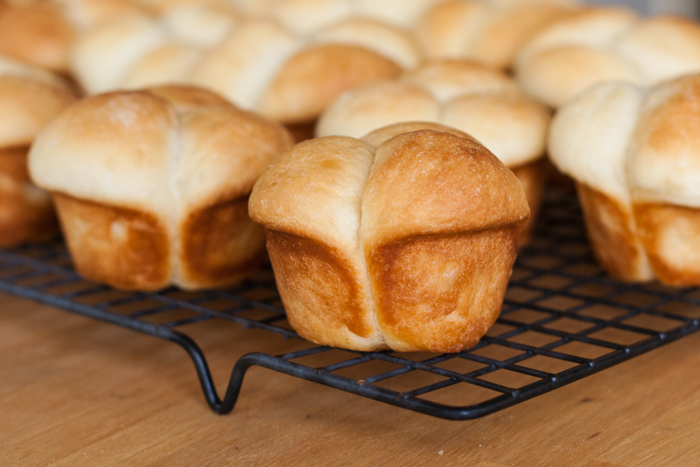 I usually make sweet potato rolls to go along with our meal, and while they're always a big hit, I wanted to try something new this year. I hoped to find a recipe that would be equally delicious but take less time and effort to prepare, something just like these Buttermilk Dinner Rolls.
These tender, buttery rolls are delicate and light without feeling insubstantial. When my husband, who is quite opinionated about all things turkey dinner, gave his vote of approval, I knew I could finally stop experimenting. I can't wait to try them with turkey and cranberry sauce.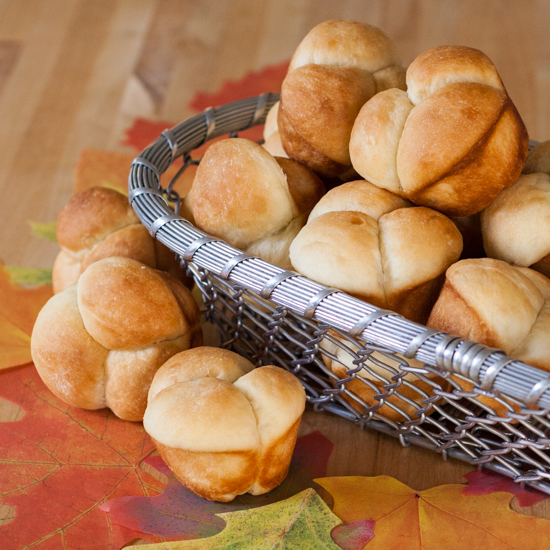 People sometimes feel intimidated by yeasted dough, but this recipe is easy to make and relatively quick in terms of rising time. I mixed the dough in a large bowl with a wooden spoon before letting it rest right in the bowl for 30 minutes before shaping.
You can can par-bake the rolls ahead of time to reheat or even prepare the dough and refrigerate it overnight to bake right before dinner. If you're super organized, you can bake the rolls a week or so ahead of time and freeze them. This recipe gives you plenty of options for working around other preparations going on in the kitchen. I, for one, want to be out of the way when things start getting crazy. And, in the spirit of anticipating rather than responding to problems, I'm picking up an extra set of oven mitts.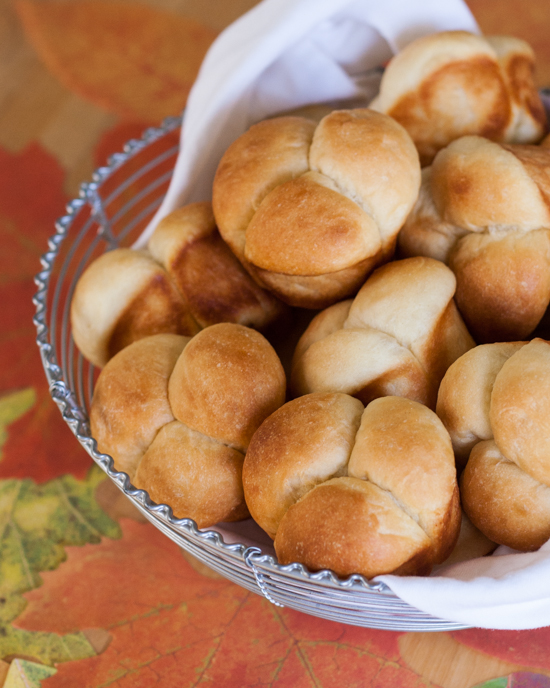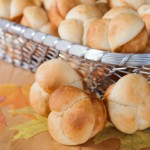 Print Recipe
Tender Buttermilk Dinner Rolls
Ingredients
3/4

cups

unsalted butter (12 tablespoons)

divided

3

tablespoons

sugar

divided

1 1/2

cups

well-shaken buttermilk

1

tablespoon

plus 1 teaspoon active dry yeast

1/2

cup

warm water

(105 to 115º F)

4 1/2

cups

unbleached all-purpose flour

2

teaspoons

salt

1/2

teaspoon

baking soda
Instructions
Combine one stick of the butter and 2 tablespoons of the sugar in a saucepan over medium-high heat, stirring regularly until the butter melts. Turn off the heat and stir in the buttermilk, mixing well to combine. Set aside.

Combine yeast and remaining 1 tablespoon sugar in a large bowl. Stir in the water and set aside in a warm place until the yeast is frothy and doubled in size, about 5 minutes. Add the buttermilk mixture to the bowl and stir to combine. Add 2 cups of the flour, the salt, and baking soda and stir to combine with a wooden spoon.

Add remaining flour about 1/2 cup at a time, stirring the mixture until you've formed a sticky dough. Cover the bowl with plastic wrap and let it sit in a warm place for about 30 minutes (if desired, refrigerate the dough for up to one day; remove from refrigerator and let rest on the counter for about 20 minutes before proceeding with the recipe).

While the dough rises, preheat oven to 375º F and grease two standard-sized muffin tins.

Turn the dough onto a floured surface and knead it several times until the dough is easy to work with. Divide the dough into 24 pieces roughly the same size. Working one at a time, divide the each piece of dough into three pieces. Roll each third into a small ball and nest all three together in one of the prepared muffin cups to create a clover leaf shape. Once finished shaping rolls, cover the muffin tins with plastic wrap and let the rolls rise until doubled in size, about 30 to 45 minutes.

Melt the remaining butter and brush the rolls generously before baking until golden brown, about 15 minutes. Serve warm.

If you plan to bake the rolls ahead of time and reheat right before dinner, reduce the baking time by about 2 minutes.
Some of the links in this post are affiliate links. If you click through and make a purchase, I earn a small commission for my referral at no additional cost to you. Thank you for supporting Flour Arrangements.
Pin Buttermilk Dinner Rolls for Later

You might also like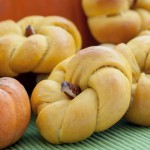 Pumpkin Dinner Rolls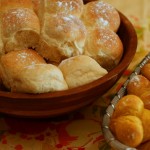 Buttermilk Potato Rolls
Stuffed Pizza Rolls
Cheese-Stuffed Dinner Rolls