Creamy and decadent, this Chocolate Mousse is full of rich flavor. Best of all, you can make it with just three ingredients!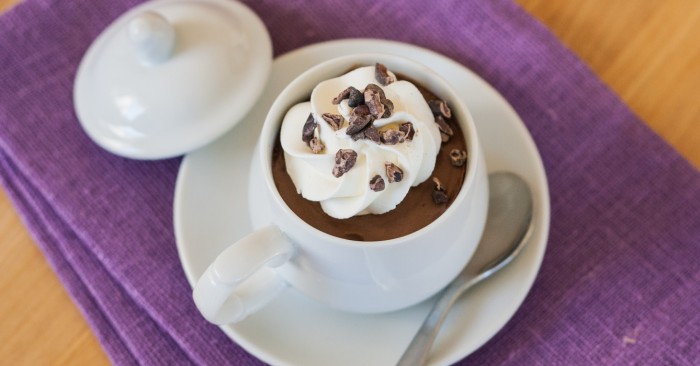 As we indulged in Chocolate Mousse the other evening, my youngest daughter asked my husband what his all-time favorite dessert was.
My own favorite foods depend on my mood and what happens to be in front of me, so when he answered, "I'm pretty sure it's this Chocolate Mousse," I asked him if that was just for today or for all-time.
He spooned in another mouthful and closed his eyes: "This is it. Really. Eating it makes me feel like I'm sitting around the table at my childhood home."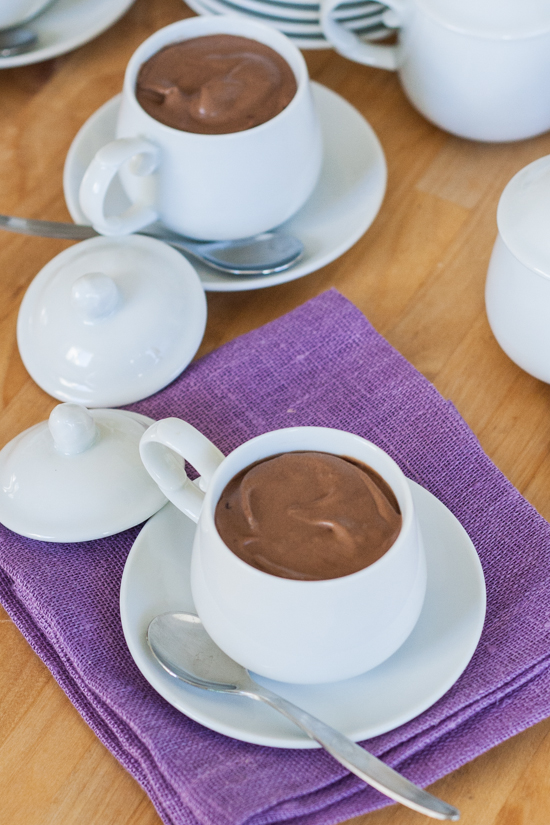 Blackberry pie does almost the same thing for me, so I felt glad that I'd taken the trouble to make this particular Chocolate Mousse recipe. A few months back, after I'd made what I thought was a perfectly delicious version from one of my cookbooks, he tracked down his mom's recipe.
"It's the best thing that I remember her making," he explained. "I think she thought so, too, since she got these special lidded cups to serve it in after learning how to make it."
Since my husband is one of six kids, I'm guessing his mom didn't have much time or energy for fancy food. Aside from the Angel Food Cake with Chocolate Frosting that she made for birthdays, he's never really talked much about his mom's cooking. But apparently, after some charity auction, she and one of his sisters took a cooking class from Biba Caggiano, and the Midwestern fare served at their family's table was never quite the same.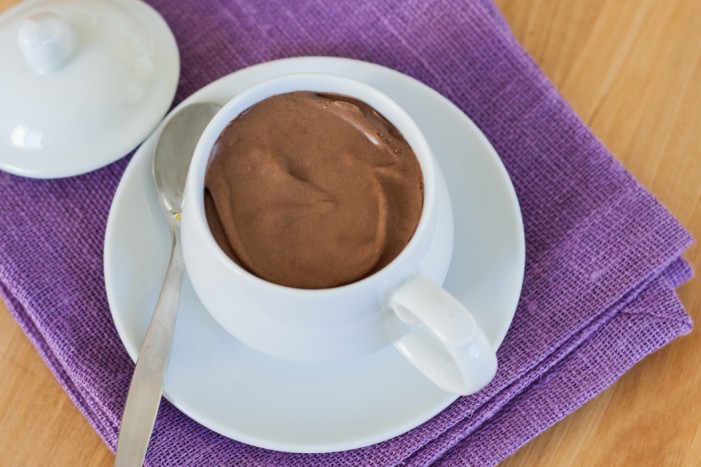 The first time I made his mom's Chocolate Mousse recipe, I spooned it into mini mason jars to chill and serve. After taking one bite, I was ready to share it on Flour Arrangements right away. The mousse was light yet rich, full of chocolaty flavor, and it looked darned adorable in mason jars topped with whipped cream and a sprinkling of cocoa nibs.
But then my husband asked his sister if she knew what happened to the little lidded cups. When I learned that she had them, and that she was willing to share them — not forever, of course — I knew I had to wait.
She sent the cups across the country along with some little spoons my husband remembered as soon as he saw them. The cups' preciousness and sentimental value aside, I love them for this recipe.
After filling all eight, there's a fair bit of mousse left over that I get to eat right out of the mixing bowl. I'd like to think that his mom, with her six kids underfoot, enjoyed a quiet moment eating Chocolate Mousse this way, too.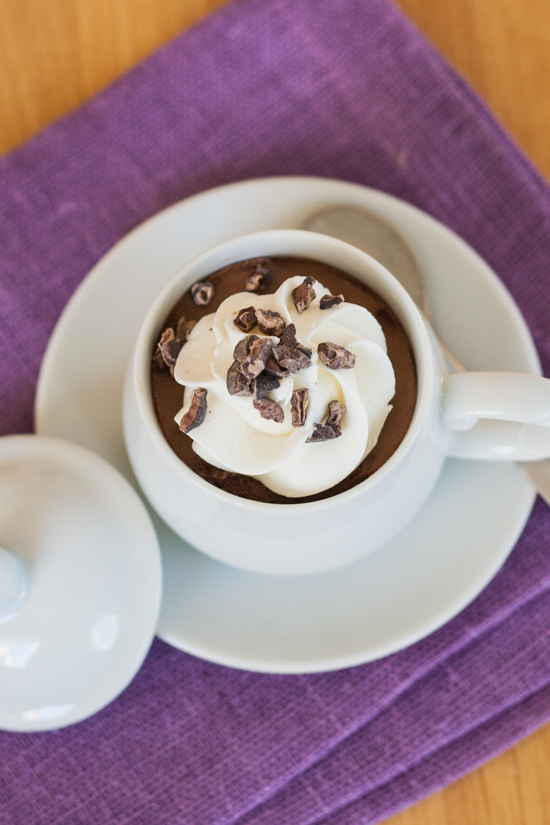 Print Recipe
Chocolate Mousse
Ingredients
3

large eggs

8

ounces

semisweet chocolate

chopped

1

cup

whipping cream

cocoa nibs or grated chocolate

for garnish

sweetened whipped cream

for garnish
Instructions
Set the whole eggs in a small sauce pan filled with water. Warm over moderate heat until the temperature registers 140º F on an instant-read thermometer. Lower heat immediately and maintain temperature between 140 and 145º F for 3 1/2 minutes, watching the thermometer and lowering (or turning off) the heat as needed to make sure it doesn't get too hot or the eggs will cook. Remove pan from burner and throw in a handful or two of ice cubes to cool the water a bit (if you have access to pasteurized eggs, you can skip this step).

Melt the chocolate in a double boiler or in a bowl set over a pot of simmering water (the bowl should sit above the water without making contact with it). Stir occasionally until the chocolate is melted and smooth. Set aside to cool slightly.

In a medium bowl, beat eggs until foamy. In another bowl, beat whipping cream until stiff.

A little at a time, add the eggs to to the melted chocolate, beating at low speed to combine. Do not over beat. Fold the chocolate mixture gently but thoroughly into the whipped cream.

Spoon mousse into small mason jars, glasses, or espresso cups. Refrigerate for at least four hours before serving. Served chilled topped with sweetened whipped cream and a sprinkling of cocoa nibs or grated chocolate.
Some of the links in this post are affiliate links. If you click through and make a purchase, I earn a small commission for my referral at no additional cost to you. Thank you for supporting Flour Arrangements.
Pin it for Later

You might also like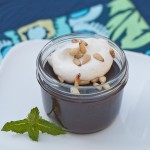 Bittersweet Chocolate Pudding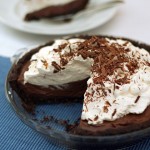 Chocolate Cream Pie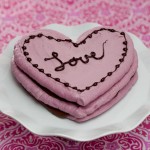 Raspberry Meringue Hearts with Chocolate Pudding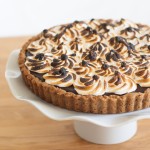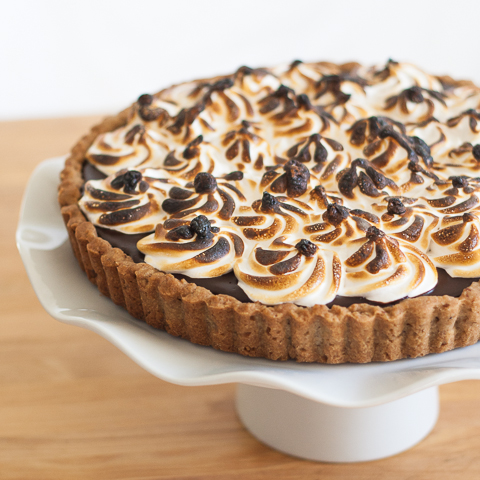 S'Mores Tart