Tender and delicious, these Chocolate Peanut Butter Muffins combine two great flavors in a satisfying treat just right for breakfast or snack time.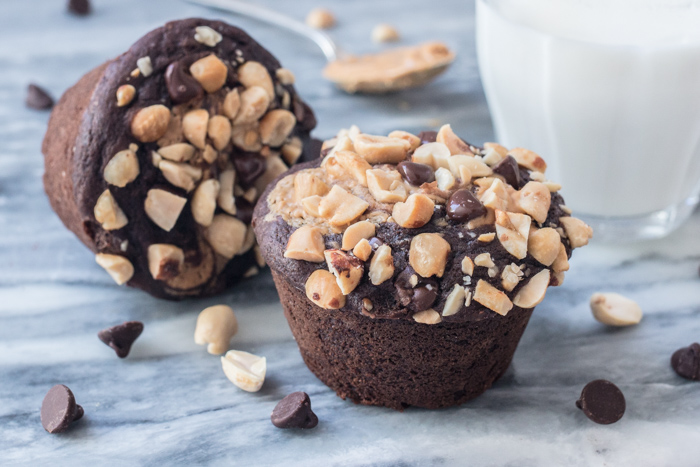 Both of my daughters moved up to new schools this year. How is it possible that I have kids in middle and high school?
After a long day of classes and activities, my girls come home hungry. They're always excited to find baked goods to snack on, especially when those baked goods take the form of Chocolate Peanut Butter Muffins.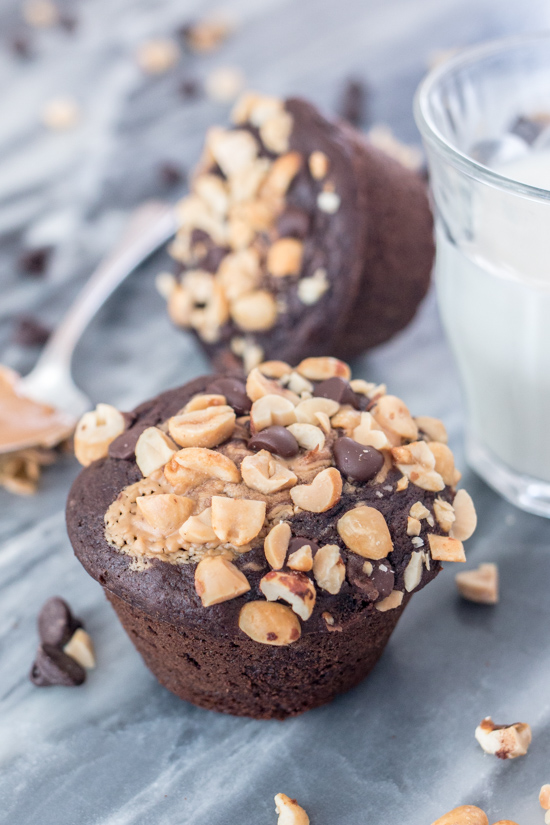 Cocoa powder and chocolate chips fill these tender treats with chocolate goodness. A generous spoonful of peanut butter swirled into the batter of each muffin adds rich, nuttiness, and a sprinkling of peanuts on top provides extra peanut flavor and a satisfying crunch.
Chocolate and peanut butter, these classic companions, are like the friends I hope my daughters will always have. Both ingredients are interesting and full of personality; they're as delightful on their own as they are together. And when they do spend time together, their perfect teamwork brings out the best in both. I'll take my life lessons where I can.
As for these muffins, their good-natured chocolate and peanut butter collaboration makes them serious winners.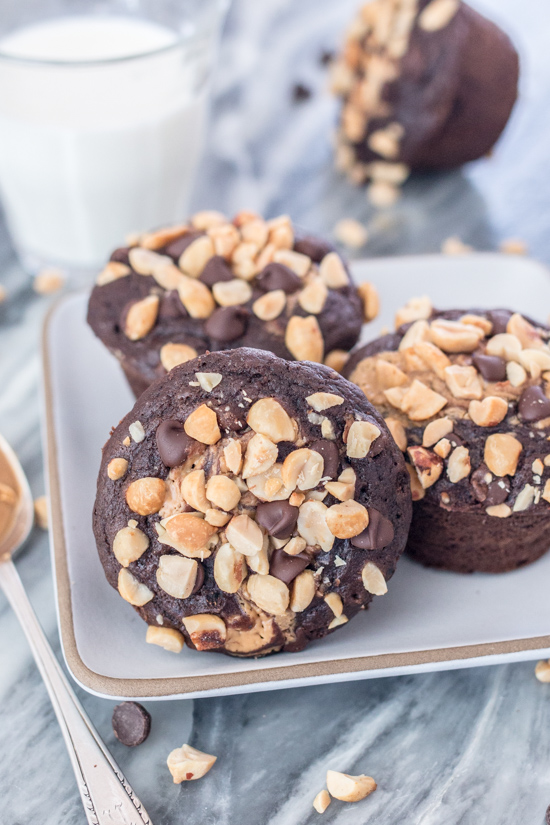 My sweet-toothed husband keeps suggesting that I boost the sugar and fat to transform this recipe from muffins to cupcakes, but my kids just shake their heads. They know what's what.
While I'll happily allow a one of these muffins to masquerade as a healthy snack, they know I'll never offer up proper cupcakes as snack food.
Besides, there's no reason we can't have both: Chocolate Peanut Butter Muffins for snack-time and Chocolate Peanut Butter Cupcakes for dessert. Duh.
Until I get that cupcake recipe figured out, my husband will just have to keep eating his muffins with ice cream.
YOU MIGHT ALSO LIKE