These Mini Deep Dish Pizzas deliver big flavor in adorable muffin-sized packaging. Loaded with mozzarella cheese, flavorful tomato sauce, and tasty fillings, these petite pizzas make a satisfying, easy-to-prepare meal.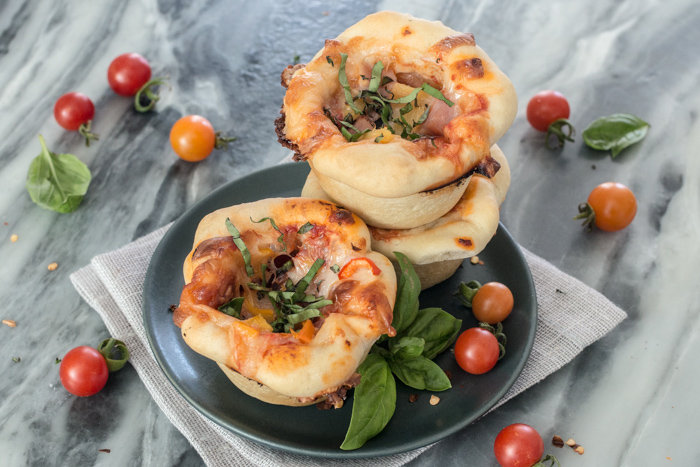 When we started our kitchen renovation project last fall, I saw it as an opportunity to create some construction-friendly recipes. We didn't want to eat out every day, so I needed some meal ideas that didn't require a proper stove or oven.
The forced creativity of cooking with a plug-in induction burner, microwave, and large toaster oven resulted in some amazing meals that we're still enjoying in our new kitchen.
While I had the best intentions to document recipes along the way, it turns out that photographing food in a dark, makeshift garage kitchen is about as appealing as it sounds.
Now that I'm working in a light-filled space again, it's time to start sharing the recipes that got us through our kitchen renovation, beginning with these Mini Deep Dish Pizzas.
Despite their petite size, these little hand-held pizzas deliver plenty of big flavor. Loaded with mozzarella cheese, homemade tomato sauce, and savory fillings, they make a satisfying, easy-to-prepare meal.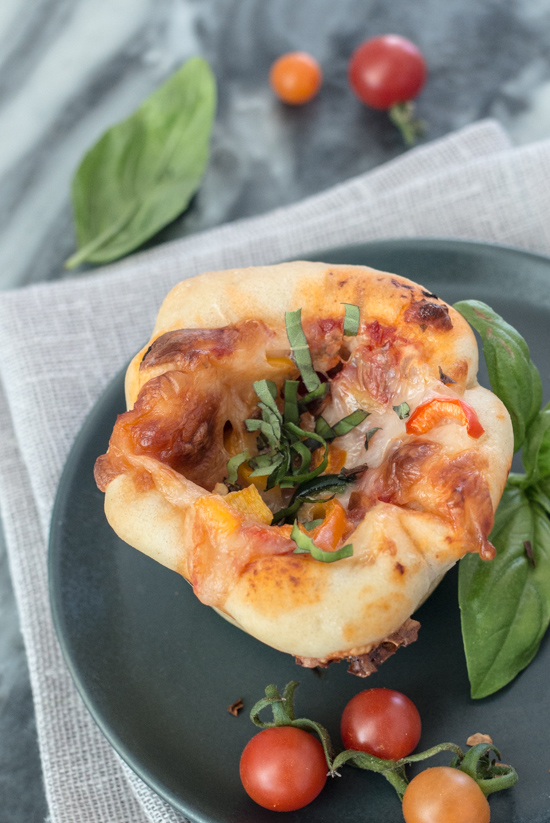 Since the recipe produces a dozen easy-to-customize Mini Deep Dish Pizzas, everyone gets exactly what they want. My kids prepare sauce-less olive and prosciutto pizzas, while my husband and I stuff ours full of peppers and pepperoni, ham and pineapple, or any number of other tasty combinations.
I'll never understand why my kids don't like sauce on pizza, especially the simple yet flavorful sauce for these pizza cups. A combination of crushed tomatoes, garlic, basil, and oregano come together in a fragrant sauce that simmers and cools while the dough rises.
I'll definitely make this sauce to go along with my next batch of pizza chips, and I'm planning to scale up the recipe the next time we make traditional pizzas.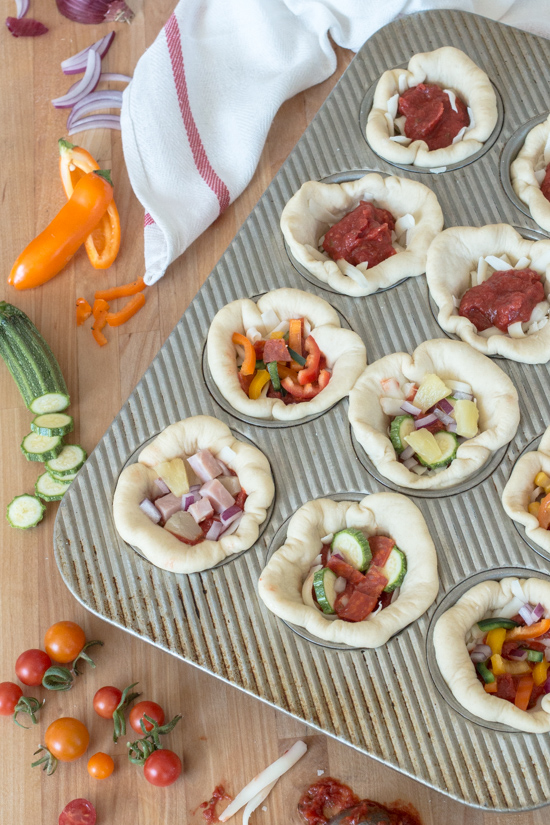 With traditional flat crust pizzas, sauce is usually spread over the dough before toppings and cheese; these muffin tin pizzas mix things up with a layer of cheese directly on the dough. This switch keeps the crust from becoming soggy as these little deep dish pizzas bake in such an enclosed space.
After adding a dollop of sauce over the cheese, a layer of fillings, and another spoonful each of sauce and cheese, these pizzas are ready for the oven (or toaster oven!). With all those layers of goodness, they're like mini lasagnas without the pasta.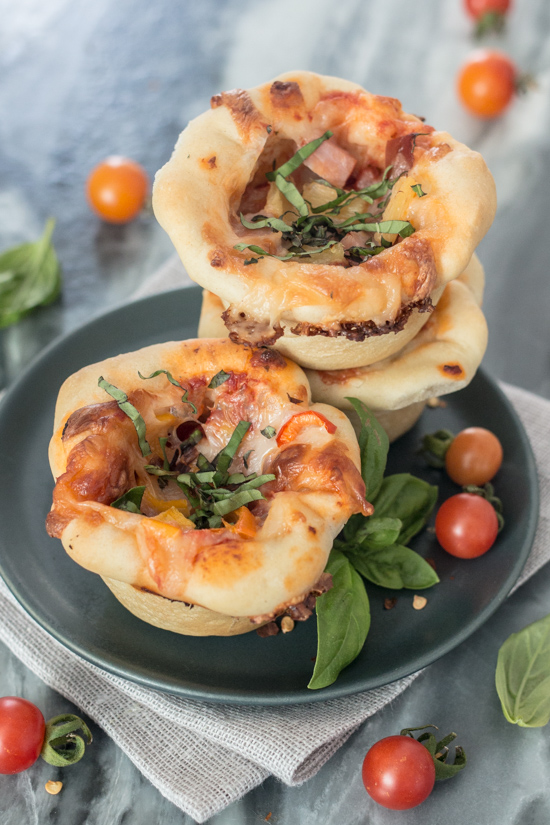 Since it's so easy to vary the fillings, we never get tired of these Mini Deep Dish Pizzas. It's crazy to think that this new addition to our meal rotation emerged from my garage kitchen.
YOU MIGHT ALSO LIKE