Nutty goodness and rich chocolate make a perfect match in these peanut butter chocolate chip muffins. This quick, simple recipe produces a satisfying, protein-packed snack or breakfast treat.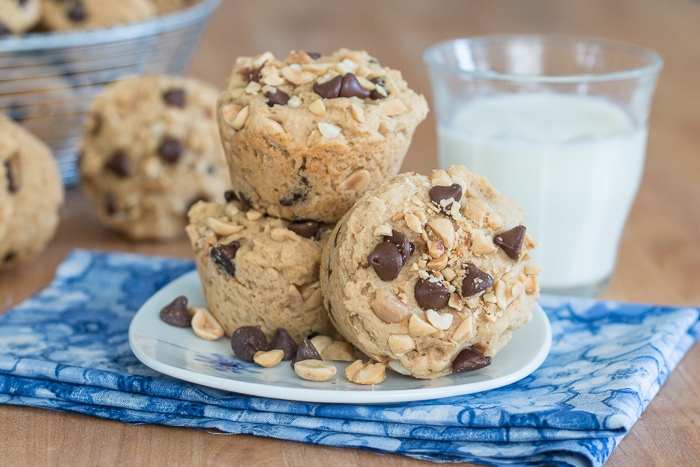 I'm hard pressed to find a better partner for peanut butter than chocolate. Sure, peanut butter and jelly taste great together, but it's chocolate that really brings out the best of peanut butter's rich, nutty goodness.
When I was growing up, I'd often press chocolate chips into a heaping spoonful of peanut butter for a quick, easy snack. While I'm still fond of dipping a spoon in the peanut butter jar and studding it with chocolate, it felt like time to take my casual peanut butter and chocolate snack to the next level with some peanut butter chocolate chip muffins.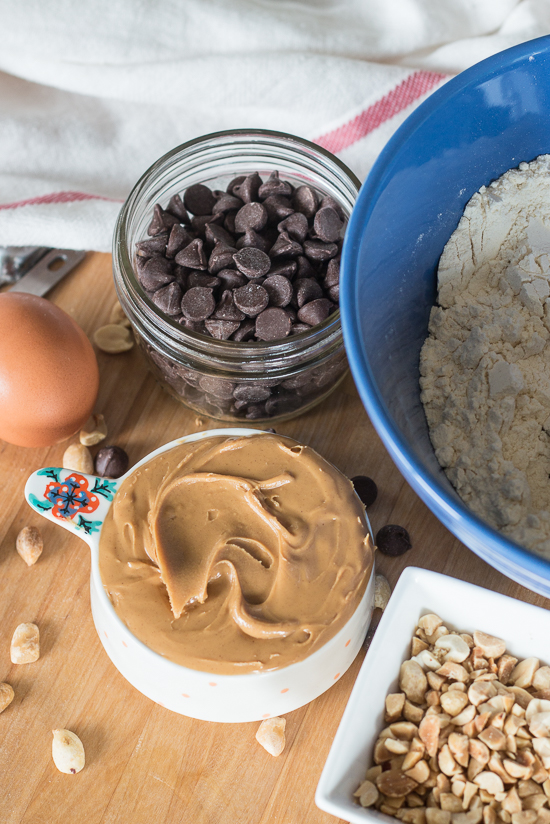 With a generous portion of peanut butter as well as chopped nuts in the batter, these tender muffins deliver plenty of peanut flavor that just wouldn't feel right without the chocolate. Who's with me?
Don't let anyone tell you that chocolate makes a muffin a cupcake. These are definitely muffins through and through.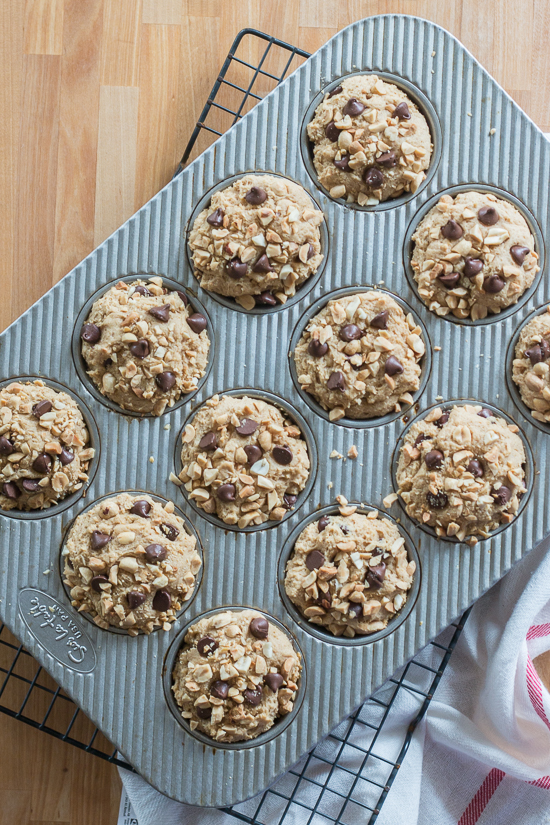 I like to sprinkle extra chopped peanuts and chocolate chips on top just to make sure people know what these muffins are about. Peanuts? Chocolate? Yes and yes!
Since my kids usually come home from school tired and hungry, tempting them to load up on a satisfying, protein-rich snack helps keep them cheerful and civilized until dinner time.
They're happy. I'm happy. Everybody wins. Another round of muffins, anyone?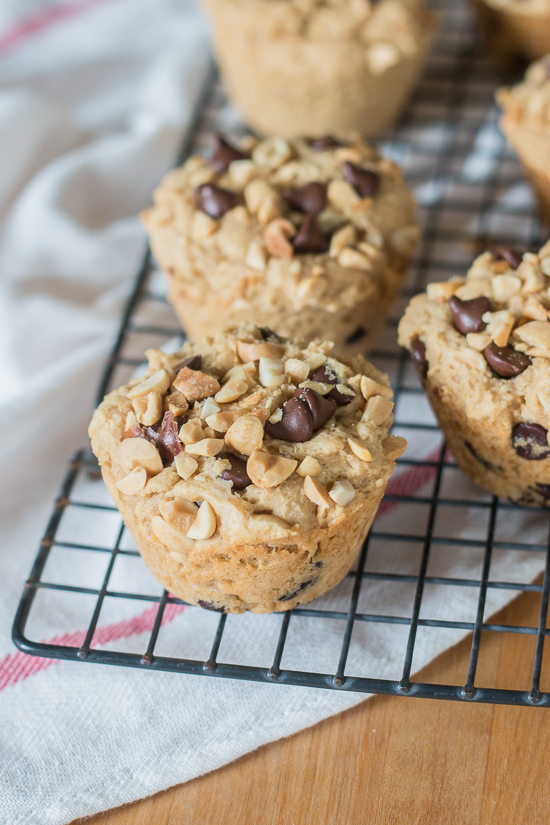 This straightforward, mix-by-hand recipe comes together in no time at all, making it a simple snack to prepare. While it may not be quite as effortless as sticking a spoon in a peanut butter jar, it's certainly easier to share.
If you love the combination of peanut butter and chocolate as much as I do, you might want to check out these recipes, too:
Clearly, I'm obsessed with this combination! If you have any other good peanut butter and chocolate recipes, send them my way — I'd love to try them. Happy baking!
Print Recipe
Peanut Butter Chocolate Chip Muffins
Ingredients
2

cups

unbleached all-purpose flour

½

teaspoon

baking soda

1 1/2

teaspoons

baking powder

1/2

teaspoon

salt

1

cup

buttermilk

1/4

cup

brown sugar

1

egg

3

tablespoons

unsalted butter

melted and cooled slightly

1

teaspoon

vanilla extract

1/2

cup

creamy peanut butter

2/3

cups

unsalted peanuts

chopped and divided

2/3

cups

chocolate chips

plus a handful, divided
Instructions
Preheat oven to 350° F. Grease or paper line a standard-size muffin pan with 12 wells. Set aside.

Mix flour, baking soda, baking powder, and salt in a medium bowl.

Whisk buttermilk, sugar, egg, butter, and vanilla in a medium bowl until well combined. Add the peanut butter, whisking until well incorporated. Mix in dry ingredients with a spatula until just combined, making sure to scrape up from the bottom. Stir in half of the peanuts and 2/3 cups of chocolate chips.

Divide batter equally between muffin cups; they will be quite full. Sprinkle remaining chopped peanuts over the tops, pressing them in gently to adhere. Press several chocolate chips into the top of each muffin.

Bake until a skewer inserted in the middle of a muffin comes out mostly clean, about 15 to 20 minutes. Cool on a wire rack for at least five minutes before removing muffins from the pan.

Serve warm or at room temperature.
PIN PEANUT BUTTER CHOCOLATE CHIP MUFFINS FOR LATER
You might also like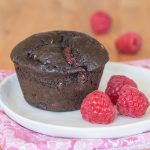 Chocolate Raspberry Muffins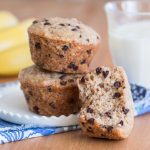 Banana Chocolate Chip Muffins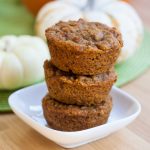 Pumpkin Date Muffins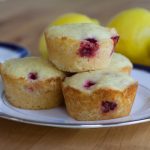 Lemon Raspberry Muffins