With a small bowl of marinara sauce for dipping, these cheesy, garlicky pizza chips make a fun party appetizer for your Super Bowl or Oscars Party!
One day last winter, a friend and I woke up early to take our kids for a snow day in Truckee, CA. We spent the morning sledding, building snowmen, and throwing snowballs at the snow park.
We waited way too long to tear ourselves away for lunch, so by the time we arrived at Village Pizza, we could hardly think. My friend asked our server to bring us pizza chips as soon as we sat down.
When the warm, garlicky platter of cheesy bread arrived, all talk stopped as we scrambled to take the edge off our hunger.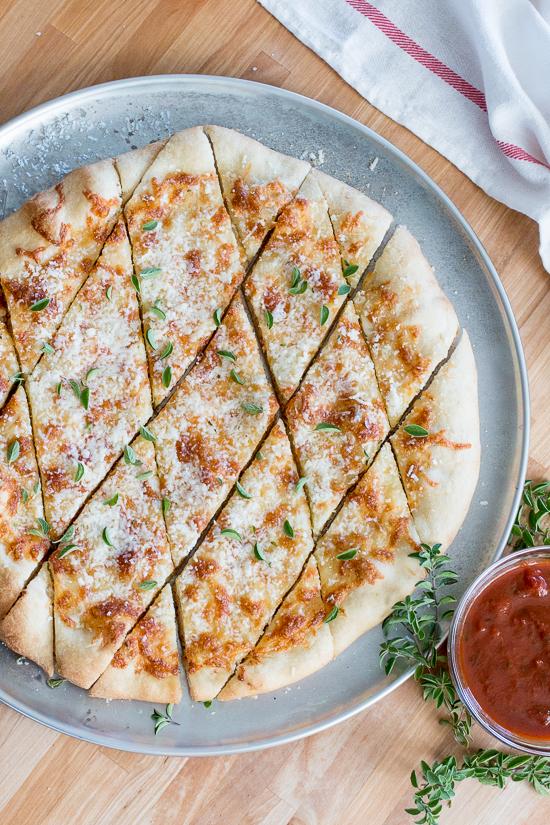 Even though I knew I'd regret it when our lunch arrived, I couldn't stop eating. I remember thinking that pizza chips had to be the most delicious food I'd ever eaten in my entire life.
There's something about spending hours running around in freezing cold weather that heightens my enjoyment of food.
When my family returned to Truckee for ski week, the kids couldn't wait to go back for more pizza chips. I worried that this cheesy snack couldn't possibly live up to my perfect memory, but as I bit into a warm, tender pizza chip, it tasted every bit as delicious as I remembered.
Since we don't make it to the mountains as much as we'd like, we had to come up with our own version of pizza chips to enjoy. We're no strangers to pizza at our house, so I'm surprised it took me so long to give it a try.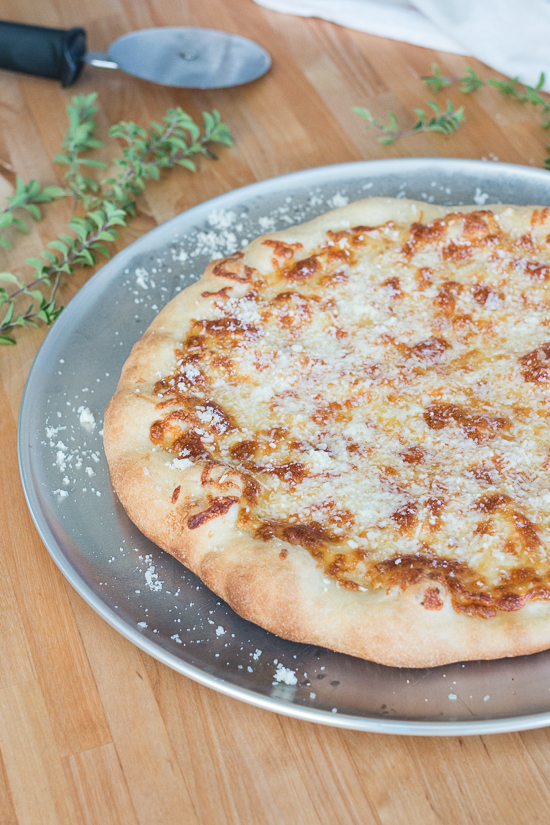 The dough needs some rising time, but otherwise, this recipe comes together super easily.  Mix some olive oil, garlic, and mozzarella for the topping and roll out the dough when you're ready to bake. Coat the dough lightly with olive oil, top with the mozzarella cheese mixture and a sprinkling of Parmesan, and then slide the round of cheesy excellence into the oven.
Once it's done, the hardest part is letting it rest. If this didn't make it easier to slice and safer to eat without burning your mouth, I'd probably skip this step entirely.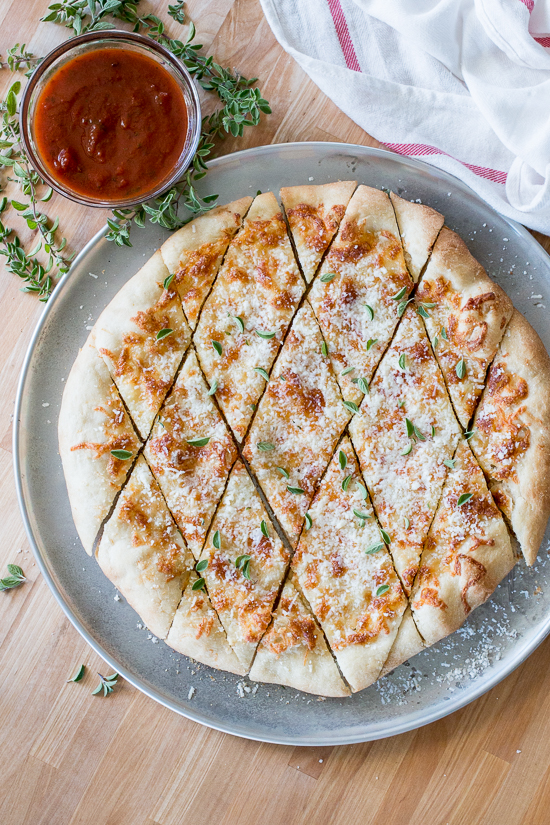 After a few minutes, cut the pizza into strips, and then, on a diagonal, cut additional strips to form "chip" shaped pieces. Sprinkle with more Parmesan, some fresh herbs, and serve.
Serve these pizza chips with a small bowl of marinara sauce for dipping as an appetizer or transform a simple bowl of soup or salad into a satisfying meal with a platter of warm, cheesy bread.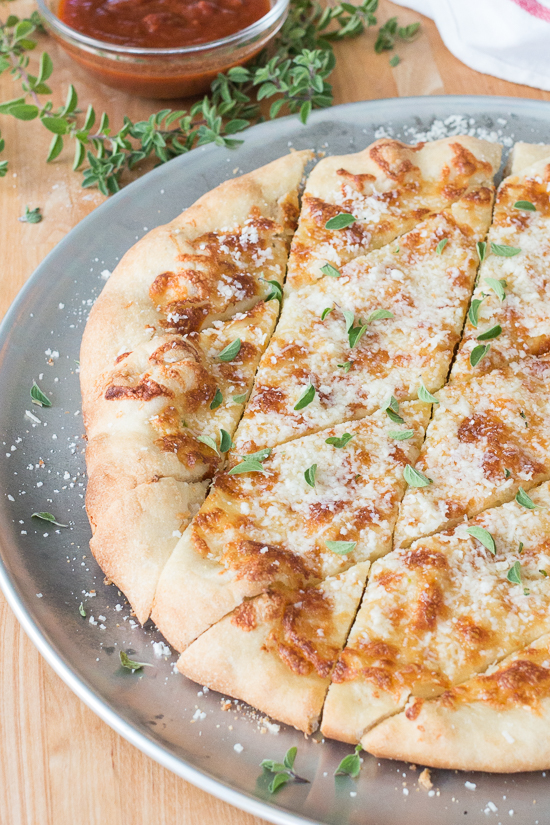 However you decide to serve them, make sure you dig in while you can; pizza chips taste best warm from the oven and they disappear fast.
Pin Pizza Chips for Later

You might also like