With crisp, crunchy exteriors and gooey, soft centers, these Chocolate Meringue Cookies deliver rich chocolate flavor with an impossibly light and airy texture.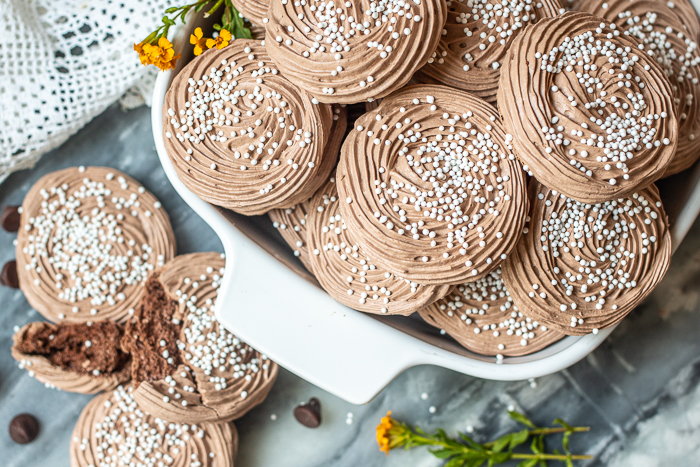 I
used to shy away from recipes that involved separating eggs to incorporate just the
yolks
or
whites
. Now I see these kinds of recipes as opportunities….