Each crisp, yet tender bite of these pecan-cocoa nib shortbread cookies has an almost caramelized flavor that harmonizes with the cookies' seductive ingredients.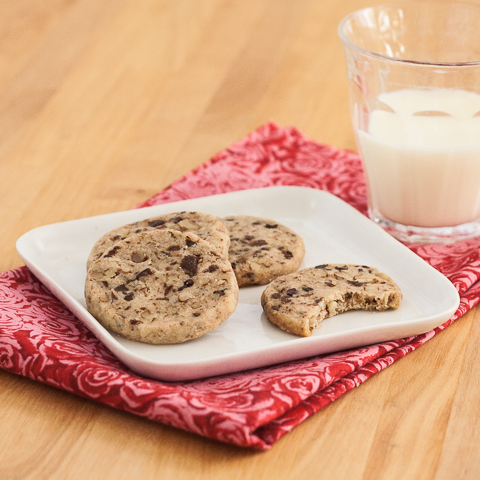 The other day my husband walked through the door with 10 pounds of Guittard chocolate in one arm and five pounds of cocoa nibs in the other.  It wasn't Valentine's day.  It wasn't my birthday or Christmas either.
He knows that I spontaneously bake with whatever ingredients we happen to have around the house.  He clearly wants more chocolate in his life, which is saying something since we've been using both of these ingredients in generous quantities lately in tarts and waffles and fancy s'mores desserts.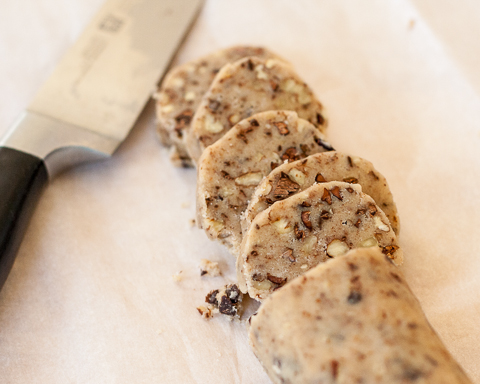 Just as he'd hoped, I did more spontaneous experimenting with chocolate and cocoa nibs when I had some time last weekend.  Fortunately for all of us, I totally hit the jackpot with these little pecan-cocoa nib shortbread cookies.