Sweet and tangy, this straight-up Rhubarb Pie shines a spotlight on the tantalizing flavor of rhubarb's bright crimson stalks. A rich buttery pastry crust provides the perfect backdrop for this pleasantly sour filling.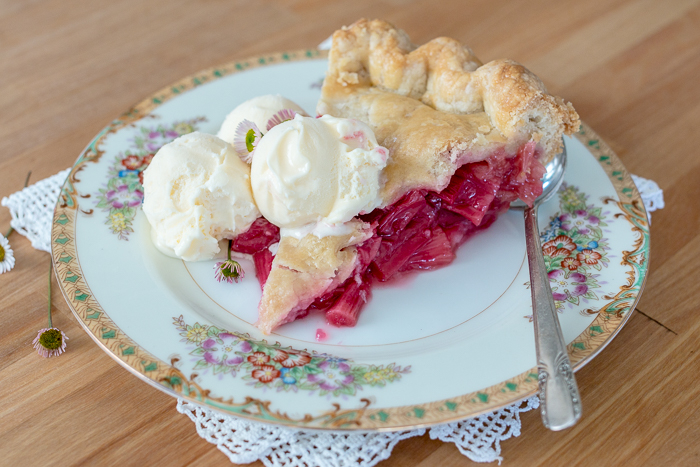 When I started thinking about our Pi Day plans for this year (March 14 or, more appropriately, 3.14), I realized that I couldn't remember the last time I'd baked a pie.
Eliza and I prepared apple and pumpkin pies for the holidays this year, and I'm pretty sure that was the last time we indulged in this most perfect of desserts.
I made a pre-Pi Day resolution to bake and eat more pie, which got me thinking about traditions….