These simple food labeling hacks will help you decide whether to eat or discard food stored in your kitchen.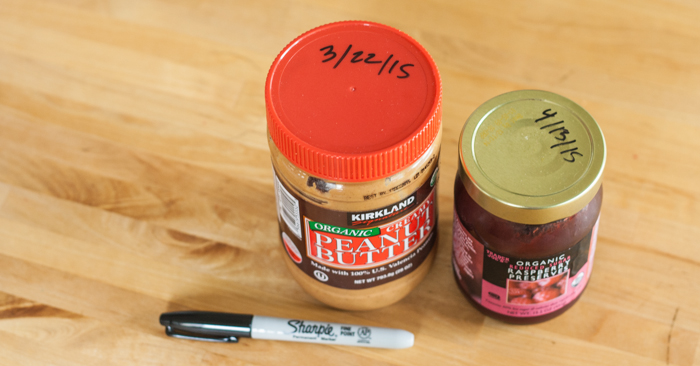 You may not think of a Sharpie as a kitchen gadget.  While a Sharpie won't mix or dice, it's still one of the most essential tools to keep on hand. In a kitchen with an overloaded refrigerator like mine, foods tend to get lost and forgotten, and that's where a Sharpie saves the day.
Of course foods like milk or yogurt have use-by dates clearly printed on their packaging, and this makes it easy to know when you should toss them, but what about everything else?  For items like jam or applesauce, deciding whether or not you really want to eat them often comes down to knowing when you opened the container.
…