The taste of sweet vanilla — which so often features only as a background flavor — shines in these Simple Vanilla Cookies. Not only are they quick and easy to make, they can be prepared with minimal mess.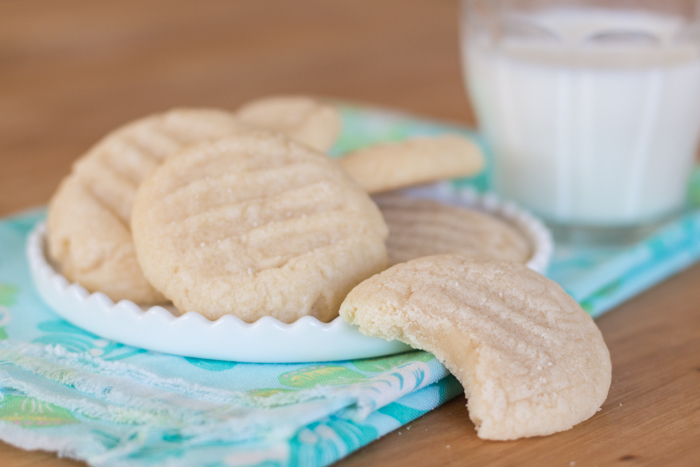 I recently started baking once a week with Eliza's fifth grade class. This has challenged me to come up with simple recipes that can be prepared in less than an hour with minimal mess. Eliza has been a great partner for this project; she suggests different baked goods that we can try, we find a recipe to modify, and then I set her loose in our kitchen to see how it will work.
Eliza sometimes asks questions as she bakes, and this shows me where I need to revise directions or define specific words in a recipe. The English teacher in me loves showing my daughter the importance of understanding your audience and the value of revision. I also can't resist the opportunity to help kids learn useful words like "cohesive" or "yield"; rather than replace words Eliza's not sure about, I revise so students can — hopefully — find meaning with context clues.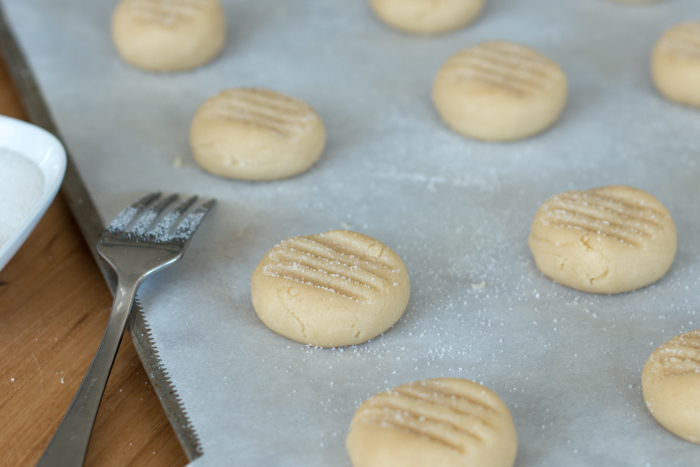 Eliza had been lobbying hard to bake cookies with her classmates, and I finally asked her teacher how she felt about the idea. Once we got her okay, we needed to find a recipe that, in addition to being tidy to make and quick to bake, required only a handful of ingredients and didn't depend chilling time or rolling out for cookie cutters.
These Simple Vanilla Cookies include just six basic ingredients, and you can mix the dough with a wooden spoon. They're ready to shape and bake immediately, which gave my student bakers plenty of time to prepare them — and clean up, too — in our hour together….