Flaky buttermilk biscuits meet comforting, savory filling in Mini Turkey Pot Pies. They're a perfect way to give new life to leftover Thanksgiving turkey.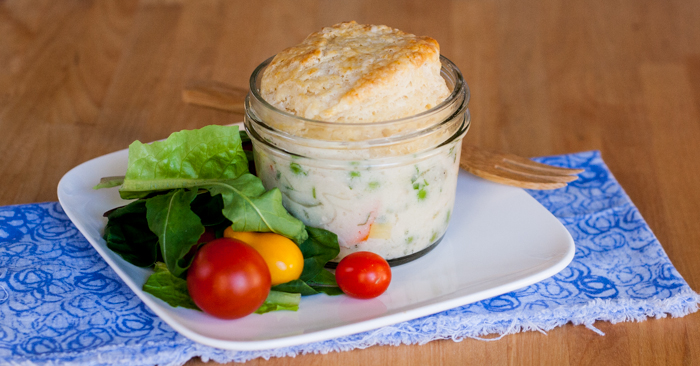 Thanksgiving dinner has always been one of my favorite meals. I love the hustle and bustle and jostling for space in the kitchen as one person chops vegetables for crudités, another preps mashed potatoes, and someone else works on green bean casserole. And there's always entertainment when the unexpected happens — oven mitts catching on fire, drains clogging from the glut of potato peels, casserole dishes hitting the floor in a mess of broken glass and stuffing. Despite the inevitable surprises, when everyone finally sits down to dinner with a glass of wine, the meal feels well-earned and completely satisfying. And then, if you've planned properly, loads of leftovers remain.
I can't be the only one who fills up a plate with all the fixings and pops it in the microwave for breakfast the next day, can I? And I love a day-after-Thanksgiving turkey sandwich loaded onto a leftover dinner roll with lots of stuffing and cranberry sauce. But usually by Saturday, I feel the need to get creative, turning the leftovers into creamed turkey and waffles, turkey enchiladas, or turkey pot pie.
…