These light, tender Muffin Tin Popovers are quick and easy to prepare, and they don't require a popover pan, so you can make them without investing in specialty equipment.
My daughters have been making Muffin Tin Popovers since before they could read. This simple recipe with just five ingredients (including the butter for greasing the muffin tin) comes from Pretend Soup, a pictographic cookbook created for young children by Mollie Katzen of Moosewood fame.  These popovers are fun to prepare and a great way to introduce kids to cooking and baking.
The recipe doesn't call for a popover pan, so you can prepare it without investing in any special equipment. And since most kitchens come equipped with a standard-sized muffin tin, these popovers have become a go-to recipe for us both at home and while traveling.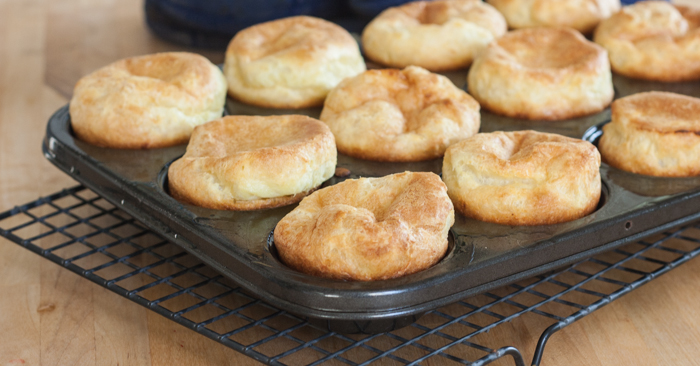 …