Give decadent chocolate brownies an elegant flair by swapping out a traditional square pan for a fluted tart pan. Top wedges of brownie tart with vanilla ice cream, homemade caramel sauce, and cinnamon pecans to create a sophisticated brownie sundae.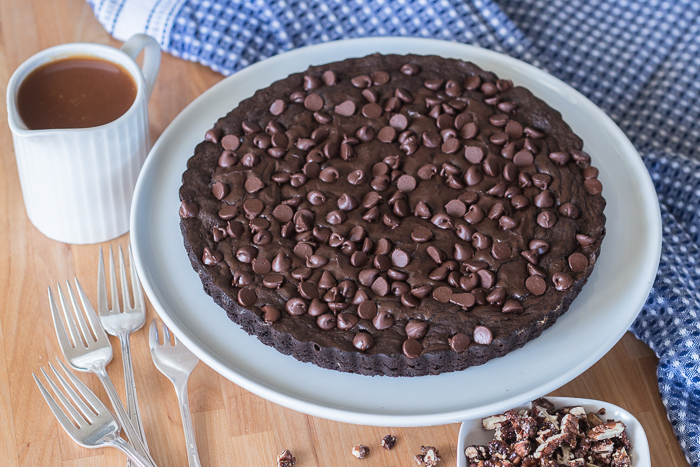 If you're looking for a way to transform a casual sweet treat into something elegant, bake it in a fluted tart pan.
Take chocolate brownies. They're awesome baked in a square pan and served as finger food.  They're also great dressed up with a scoop of ice cream and drizzled with caramel sauce.
Here's the thing: if you're already dressing up a simple batch of brownies with ice cream and toppings, why not swap the square pan for a tart pan and bake a brownie tart instead?…