Using a pizza cutter to slice the dough makes creating homemade oyster crackers a breeze. These crackers are perfect for snacking or topping a bowl of soup.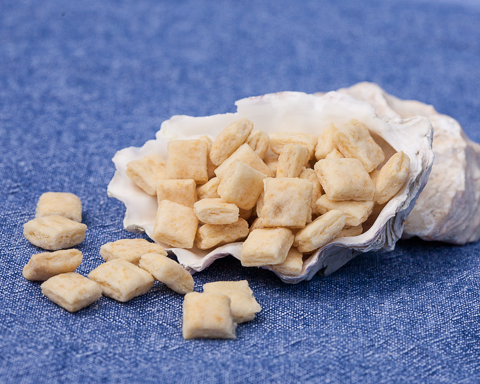 My daughters' obsession with oyster crackers started at Lime Kiln Cafe out at Roche Harbor. Whenever we eat there, while we wait for our burgers, the girls carry to our table as many packages of oyster crackers as their little hands can hold.
While most people eat oyster crackers with soup, my girls eat them straight up. Once, when I explained that people sprinkle them on soup, they looked at me like I was crazy. I'm pretty sure they didn't believe me.
Eliza flipped when she happened to notice a giant packages of oyster crackers in the grocery store one afternoon; it meant that she and her sister could snack on them whenever they wanted.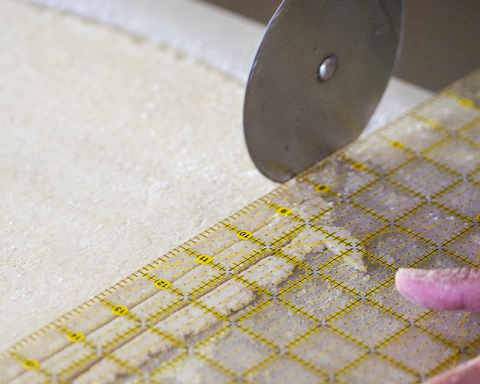 As they inhaled that first bag on the way home from the store, I thought about making homemade oyster crackers. But the idea of cutting out so many tiny hexagons seemed daunting, so we just kept buying them.
The other day, when I saw a recipe that dispensed with convention by shaping the crackers into little squares, I felt ready to tackle the project.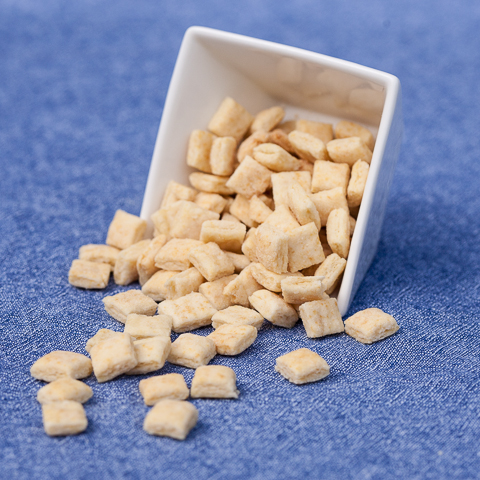 This simple variation makes the crackers a breeze to prepare: all you need is a pizza cutter and a straight edge. I'm partial to the Omnigrid ruler my mom bought for me when she helped me with a quilting project years ago. This transparent ruler — though I admit it is overkill — makes cutting the dough at half-inch intervals so easy.
My girls think I'm a genius because I can produce oyster crackers from scratch. This bit of flattery goes a long way: I've lost count of the number of batches I've baked for them.
Recently, as they nibbled some oven-warm crackers from the baking sheet, they suggested that I sell oyster crackers for a living. I did just quit my teaching job. Maybe I'll give it a shot.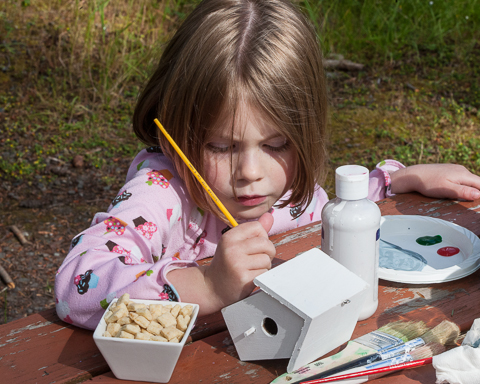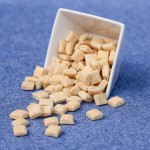 Print Recipe
Homemade Oyster Crackers
Ingredients
1

cup

unbleached all-purpose flour

1

teaspoon

kosher salt

1

teaspoon

sugar

1 1/4

teaspoons

baking powder

3

tablespoons

cold unsalted butter, cut into 1/4-inch cubes

1/4

cup

ice water, strained
Instructions
Whirl the first four ingredients in the bowl of a food processor. Add the butter and process until the mixture looks like coarse meal. Working quickly, turn on the food processor and pour the ice water through the feed tube, stopping before the dough comes together. Pinch a bit of the dough between your fingers. If it does not stick together, add a teaspoon more water and whirl briefly.

Turn the dough out onto a large piece of plastic wrap. Use the plastic wrap to help you create a flat disk: fold the edges of the dough toward the center and press down to smooth out the roughness. Refrigerate dough for about 15 minutes.

Roll the dough about 1/8-inch thick on a well-floured piece of parchment paper. Using a pizza cutter and a ruler, trim the dough into 1/2-inch squares, rectangles, or diamonds. Carefully transfer the cracker-lined parchment paper to a baking sheet. Don't worry about separating the crackers before baking.

On the middle rack of an oven preheated to 375° F, bake the crackers until they just start to turn pale brown, about 15 minutes. Turn the oven off and crack the door open, leaving the crackers inside to cool and continue to crisp, about 30 minutes more. Remove from the oven and allow to cool completely. Separate crackers gently and serve. Store in a sealed container for up to a week.
Some of the links in this post are affiliate links. If you click through and make a purchase, I earn a small commission for my referral at no additional cost to you. Thank you for supporting Flour Arrangements.
You Might Also Like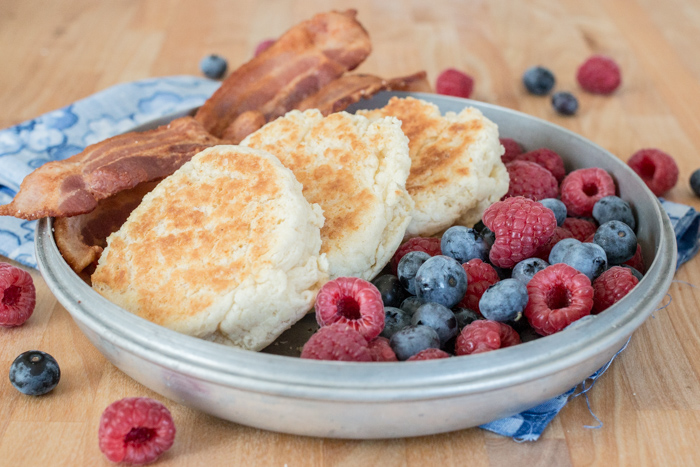 Stovetop Skillet Biscuits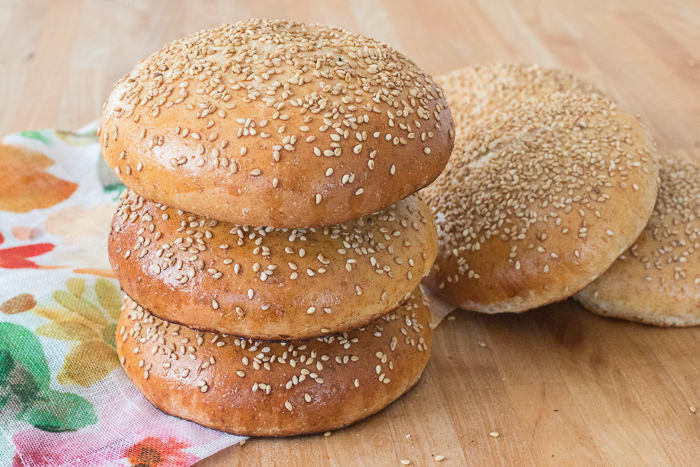 Easy Hamburger Buns
Pin Homemade Oyster Crackers For Later