Tender and delicious, these Easy Hamburger Buns are the wrapping that juicy, home-grilled burgers deserve!
Nothing beats a hamburger on a freshly baked bun.
Plenty of people can cook a great burger, but when it's sandwiched between a squishy store-bought bun, it just doesn't live up to its true potential.
I previously shared this recipe for Brioche Hamburger Buns, which makes a spectacular partner for grilled meat. I love the recipe and totally recommend that you make it, but I have to be honest — I'm rarely organized enough to make these buns in time for dinner.
Any yeasted dough recipe takes time, but butter-packed brioche dough requires extra rising time in the refrigerator to make the super-sticky mixture manageable.
Sometimes I need freshly baked buns that don't require quite as much special care or advance planning.
These Easy Hamburger Buns fit the bill! Tender and delicious, they hold up well with juicy, flavorful hamburgers, and they're ready to eat in just over two hours.
Because the dough only contains a small quantity of butter, it's easy to work with after a traditional rise at room temperature. The soft, supple dough is easy to shape, and the buns bake up beautifully with an egg wash and sesame seeds or simply plain and unadorned.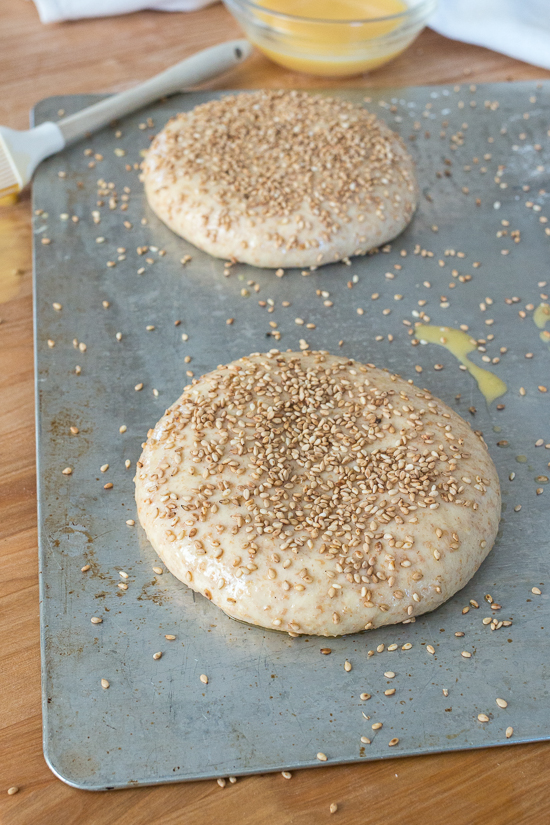 I like to use whole wheat flour in the dough for a bit of texture and visual appeal, but if you don't keep it on hand, just sub in unbleached all-purpose flour in its place.
This recipes lends itself especially well to hand preparation. Since it's so easy to make, I can see wanting to indulge in fresh buns while I'm on vacation and don't have access to a stand mixer.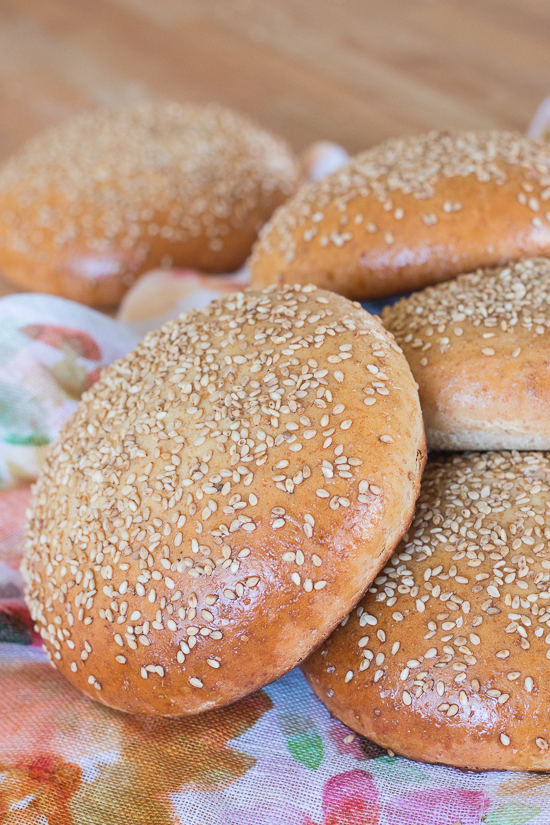 Now that I have this relatively quick and easy recipe at my disposal, I've found plenty of opportunities to prepare it for burgers and beyond.
These Easy Hamburger Buns make a perfect vehicle for Meatball Sandwiches, and the're just right for Sloppy Joes, too. I've even seen my husband make himself a roast beef sandwich with a leftover bun.
You'll love their ease of preparation, rich flavor, and soft yet sturdy texture. Happy baking!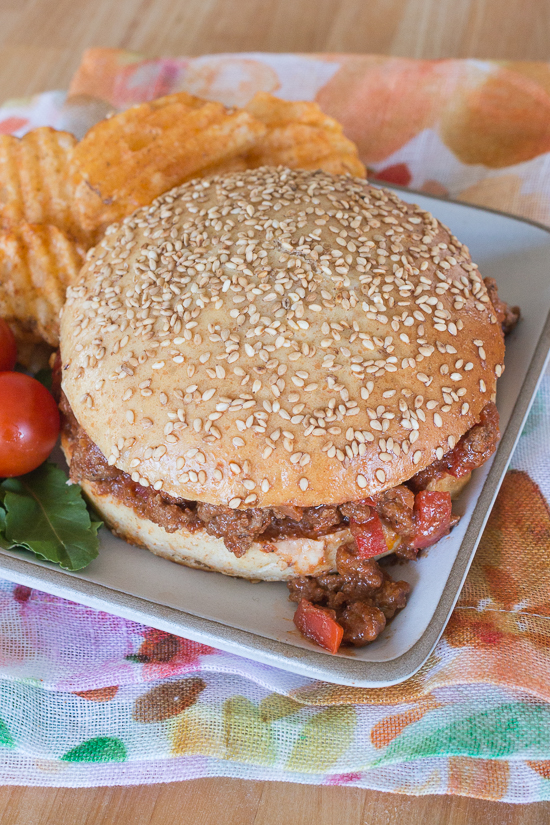 You might also like