Short and petite, these Muffin Tin Chocolate Brownies deliver a rich chocolate punch with a sweet burst of raspberry frosting. With an elegant swirl of buttercream, they're perfect celebration treats for smaller appetites.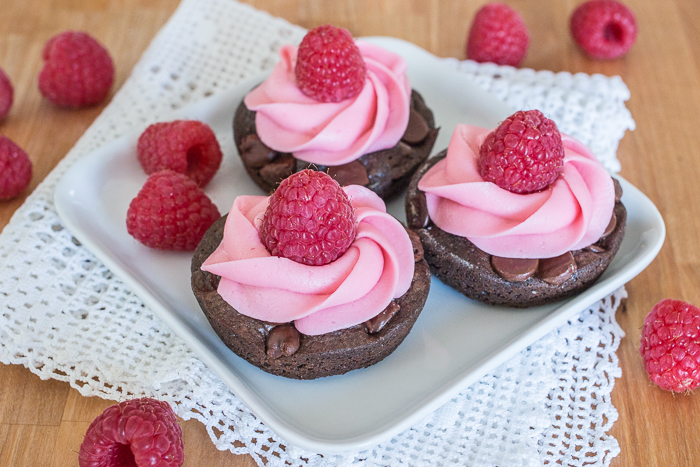 A cupcake may feel small compared to a slice of layer cake, but sometimes, even a dainty, adorable cupcake provides more dessert than the situation requires.
Have you ever noticed the half eaten chaos of cupcake carnage after a little-kid birthday party? If you have, you know what I'm talking about.
Despite the waste and sticky mess, I have to applaud the kids who know better than to shove a whole cupcake in their mouths when they're not actually that hungry.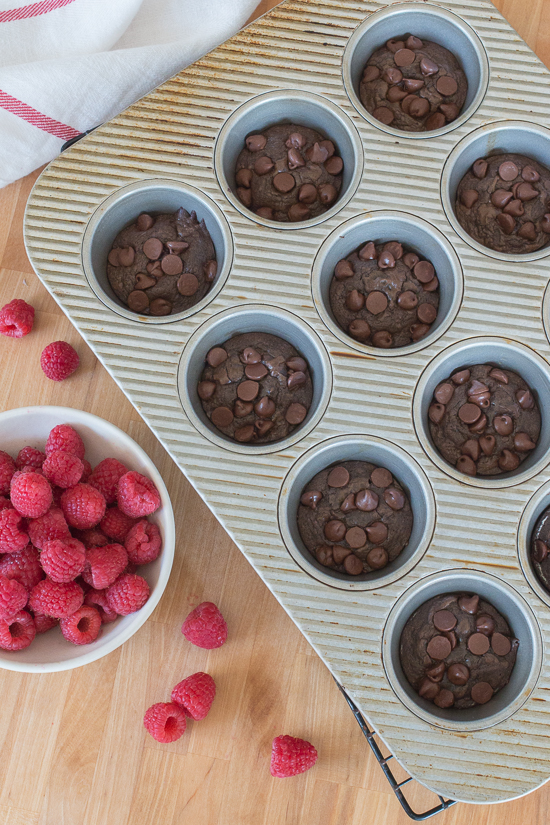 Like a kid at a birthday party, I'm not always in the mood for a whole cupcake, either. After a satisfying meal, I often want just a little something sweet.
Don't get me wrong. I love a good cupcake. I love making them, too, which may be why I don't always need a whole one.
Mini cupcakes have been my go-to alternative in the past, but I have a new favorite solution to my cupcake conundrum: muffin tin chocolate brownies.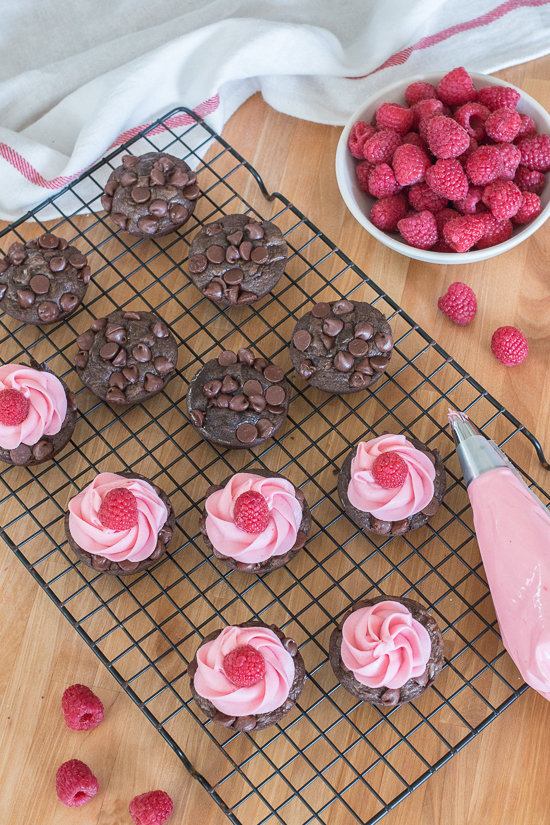 Baking brownie batter in a muffin tin produces beautiful round disks that feel like cupcakes, but they aren't quite as filling.
While these muffin tin brownies taste amazing on their own, adding an elegant frosting spiral transforms this simple treat into a celebration-worthy dessert that doesn't overdo it.
My family is partial to enjoying these rich, chocolate brownies topped with sweet and tangy raspberry buttercream, but I love them with peanut butter frosting as well.
This one-pan brownie recipe is easy to prepare, and it bakes in about 10 minutes. Honestly, the only challenge involves waiting for the brownies to cool so you can get them frosted before they disappear.
Raspberry juice adds fruity sweetness and a pretty pink hue to the buttercream frosting. If you like, add a splash of framboise or Chambord to boost the raspberry flavor. I like adding a raspberry on top of each brownie for garnish, but sprinkles would be fun, too, especially if raspberries aren't in season.
These muffin tin brownies provide a perfectly-sized treat for smaller appetites, but that doesn't mean they need to leave anyone feeling unsatisfied. Since this recipe produces a generous quantity, indulging in seconds should curb any remaining sweet cravings.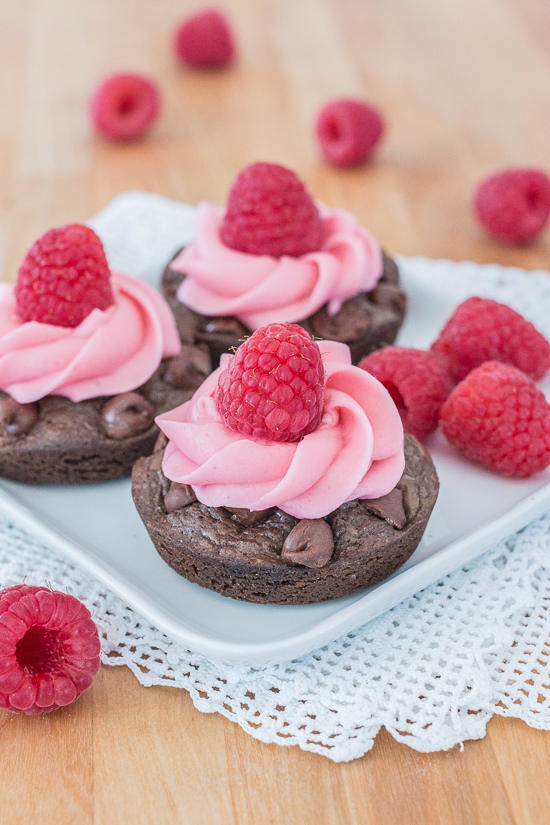 Pin Muffin Tin Chocolate Brownies for Later
You might also like