Nutty and fruity with great crunch from a generous quantity of chopped peanuts, these Peanut Butter and Jelly Muffins will surprise and delight family and friends.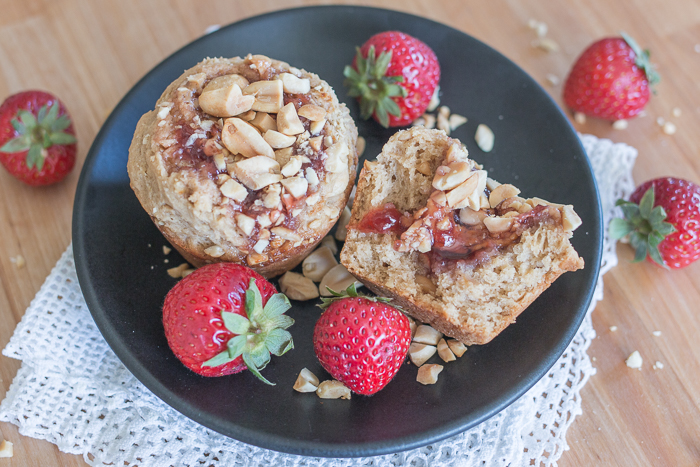 My older daughter used to eat peanut butter and jelly sandwiches for lunch every day. But then she started going to a school that banned peanuts, so we got out of the PB&J habit.
I'm still feeling sad about it.
These Peanut Butter and Jelly Muffins pay homage to that perfect kid-friendly meal, the peanut butter and jelly sandwich.
While I enjoy eating a good peanut butter and jelly sandwich every now and again, I love a Peanut Butter and Jelly Muffin any time.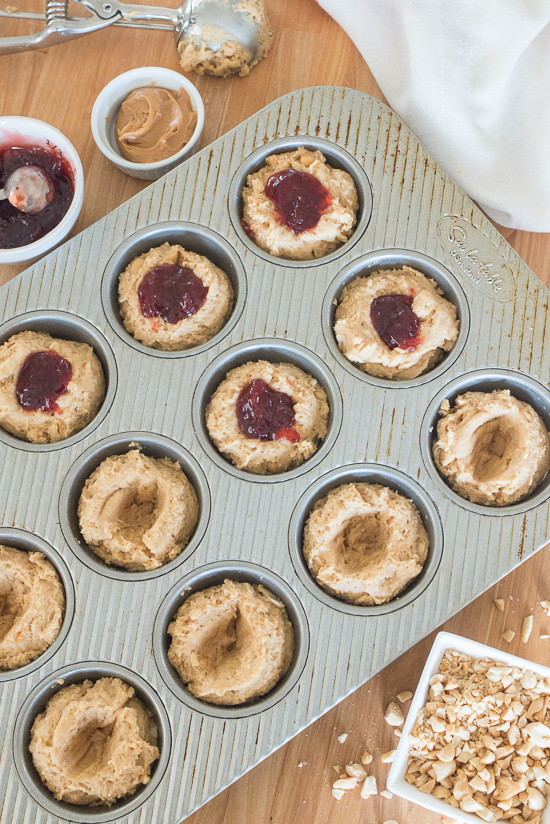 With their cute muffin packaging that hides a generous pocket of jam, they're way more satisfying and fun to eat than a peanut butter and jelly sandwich!
The muffin batter includes both peanut butter and chopped peanuts, which add nutty flavor and a satisfying crunch to the finished muffins. The simple prepared jam filling gives each and every bite a burst of sweet fruity flavor.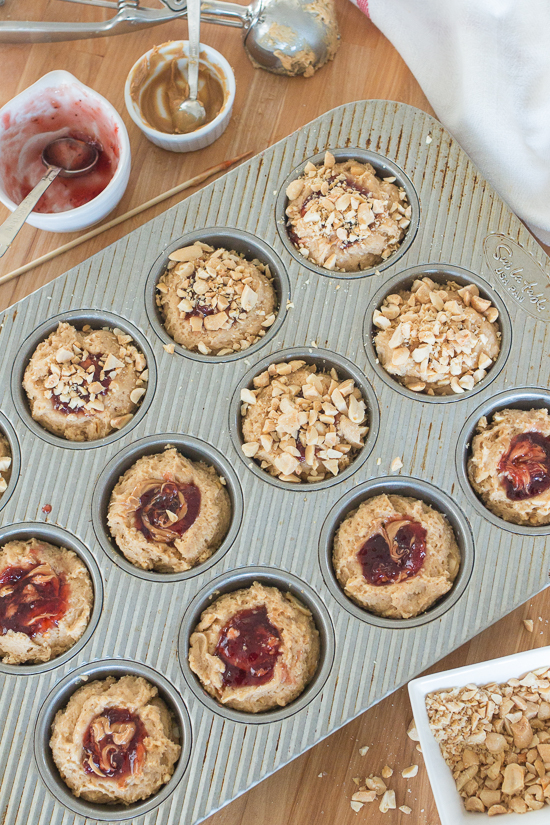 After adding the batter to the muffin tin, creating a deep well in each scoop makes a nest for the jam, which bakes right into the muffins.
When I first baked these muffins, my kids complained that they didn't have enough peanut butter flavor.
On a whim, I swirled a bit of peanut butter into the jam, which, though tiny in amount, miraculously boosted their nuttiness. The concentrated flavor of peanut butter in the filling brings out the peanut flavor in the muffin itself.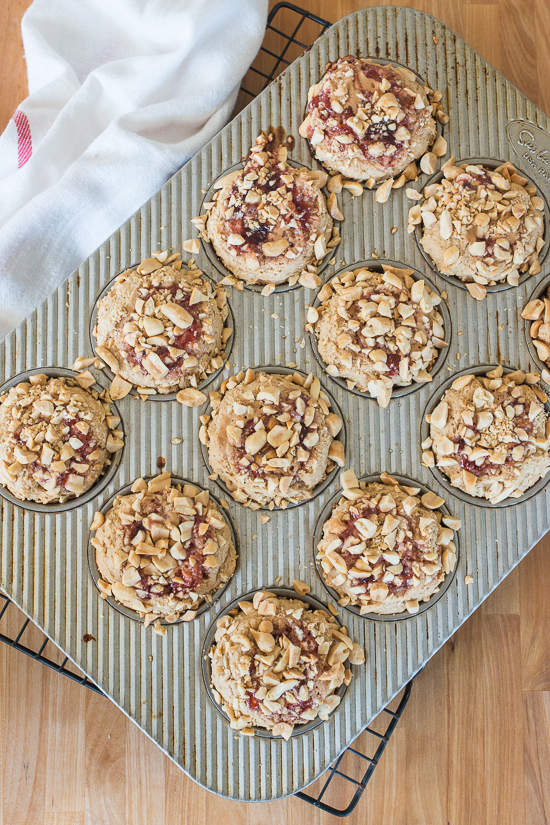 As a finishing touch, I like to sprinkle peanuts on top for extra crunch. This visual cue also helps eaters know these muffins include peanuts, which means anyone with allergies can avoid them.
While these Peanut Butter and Jelly Muffins are great for snacking, I've been eating them for lunch this week.
And why not? With plenty of chopped peanuts and peanut butter, they're packed with protein!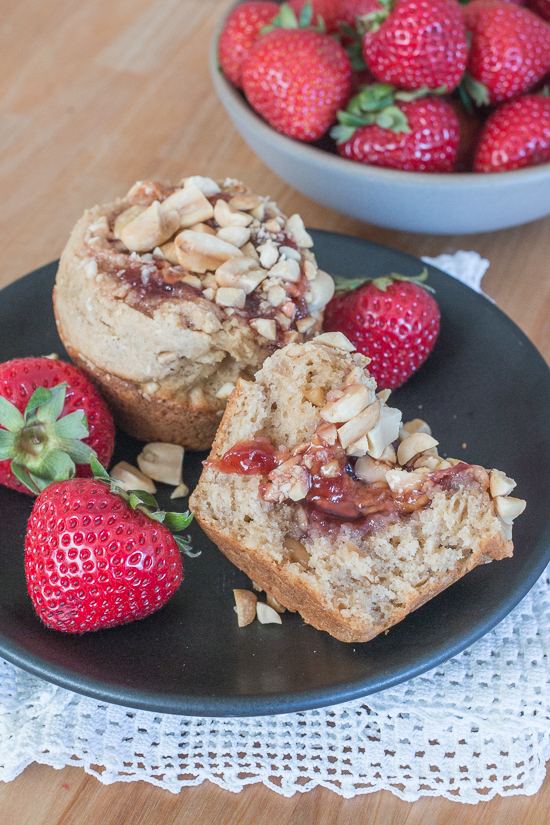 You might also like