Sweet, nutty cake layers interspersed with a decadent ganache come together in this peanut butter cake with chocolate ganache. Indulgent and flavorful, this cake is a peanut butter lover's dream.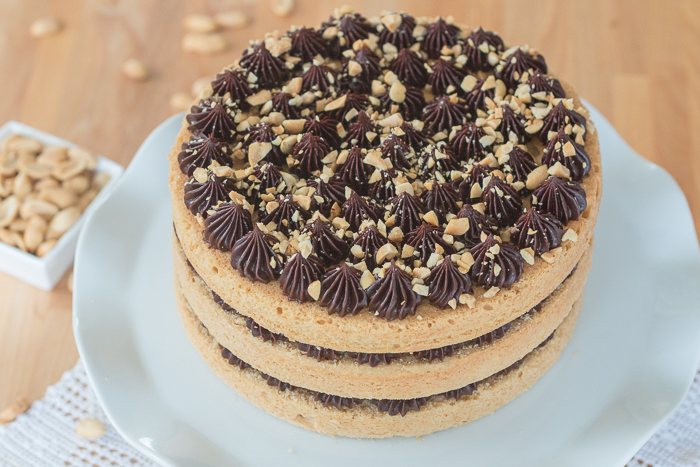 My kids both love to bake, which should surprise no one at all. When special occasions come up, my older daughter — who's really come into her own in the kitchen —  jumps at the opportunity to create unique celebratory desserts. She always has an elaborately detailed baking plan, not unlike her baking-obsessed mama.
For my husband's recent birthday, she and a friend set out to bake mini chocolate bundt cakes topped with raspberry glaze and homemade chocolate spoons. The girls even tested making chocolate spoons the week before his birthday.
I like to think they've learned something from all the testing that happens in my kitchen, but I'm guessing their practice run had more to do with a desire to eat little chocolate spoons….