A hearty breakfast of oatmeal with raspberries and cocoa nibs will get your day off to the right start.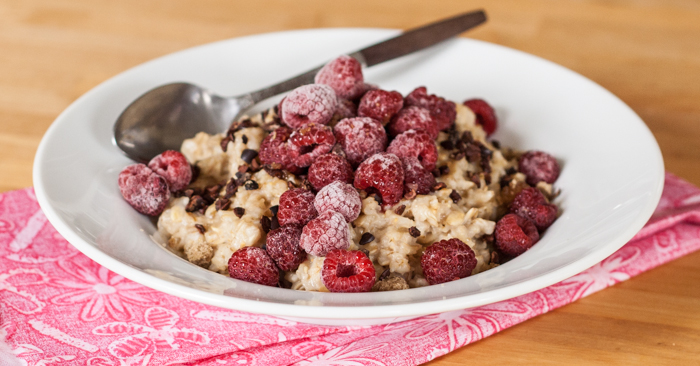 I've never been a big breakfast eater. For as long as I can remember, I've always just filled my bowl with dry cereal and doused it with milk. Occasionally I'll indulge in waffles or pancakes on weekends, but weekday mornings always feel so rushed; I just can't find the energy to do much more than feed myself a simple bowl of cereal.
It's been so cold lately, though, and my husband's started making oatmeal. A hot, comforting bowl of oatmeal in the morning has been a revelation for me. Not only does it warm your belly on chilly days, it's like a blank canvas to fill with toppings to your heart's content.
Here's my favorite combination so far: frozen raspberries, cocoa nibs, and brown sugar.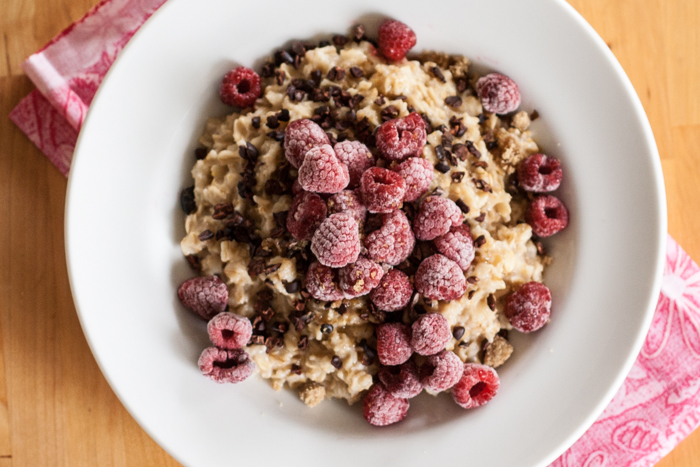 The tangy, sweet raspberries give each bite a burst of bright flavor while they cool the hot cereal down and prevent you from burning your tongue. Who has time to wait for oatmeal to cool on a busy weekday morning?
I love, too, that frozen raspberries keep well in the freezer year-round; they aren't exactly in season in the winter.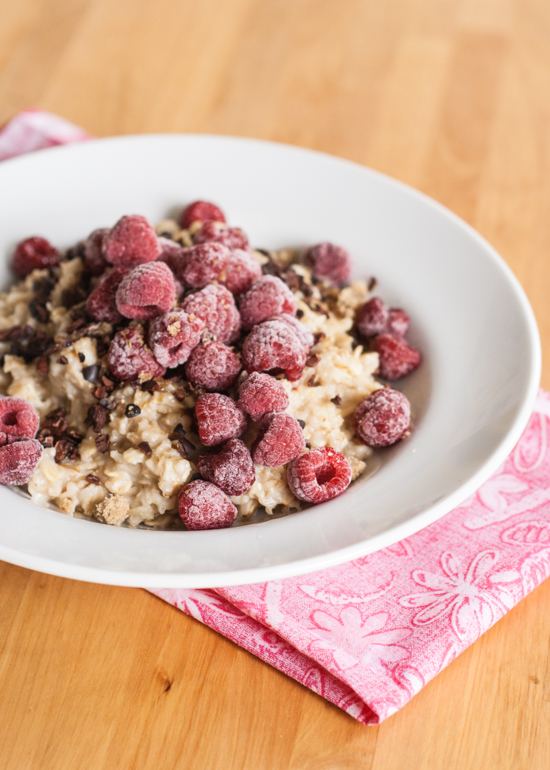 The cocoa nibs add a satisfying crunch and a suggestion of deep, bitter chocolate without turning breakfast into dessert (not that there's anything wrong with breakfast for dessert, mind you).
If you keep cocoa nibs on hand for baking tart crusts or sprinkling atop other desserts, you'll love this new use for them. If they're not yet a staple in your kitchen, this breakfast combination will win you over. Once you try them, you'll find ways use them with everything!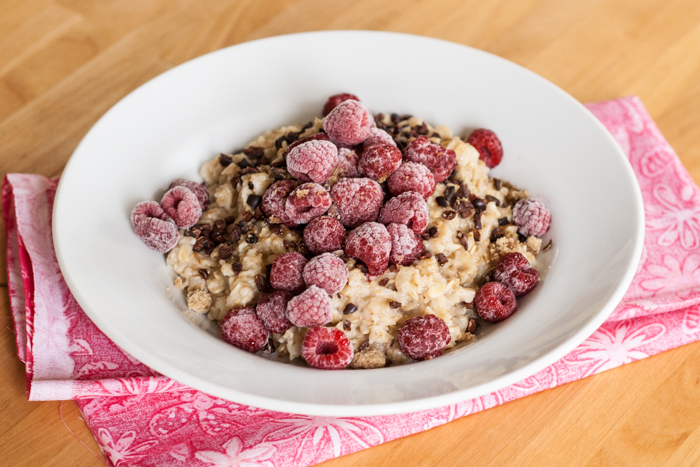 Sprinkle a bit of brown sugar over the top, and you're ready to dig in to some seriously comforting breakfast. Stir it up if you like everything blended together (like my husband) or not (like me). Either way, it's hard to go wrong.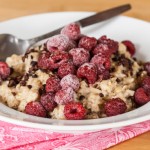 Print Recipe
Oatmeal with Raspberries & Cocoa Nibs
Serves one.
Ingredients
1

serving quick or old-fashioned rolled oats

1/2

cup

frozen raspberries

1

tablespoon

cocoa nibs

brown sugar

to taste
Instructions
Prepare oats according to package directions.

Top with raspberries, cocoa nibs, and brown sugar.

You might also like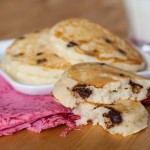 Chocolate Chip Pancakes
Balsamic Roasted Strawberries with Ginger-Spiced Waffles
Chocolate-Chocolate Chip Pancakes