Simple and elegant, this raspberry chocolate layer cake blends rich, decadent chocolate with tart, sweet raspberries. Raspberry liqueur adds a fruity backdrop to the chocolate cake layers, while raspberry jam and raspberry buttercream add bright sweetness.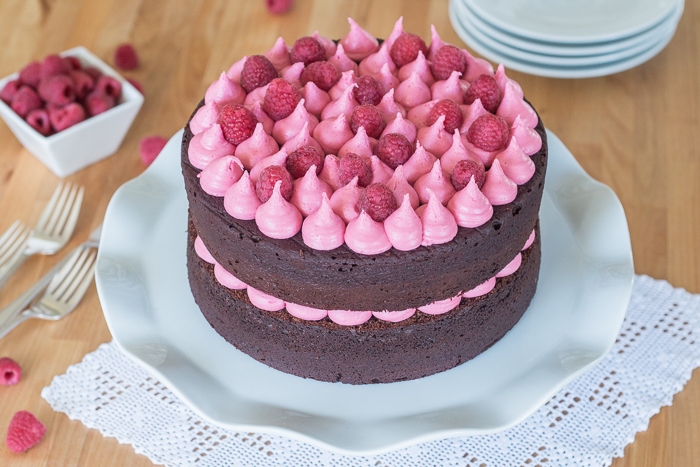 My sweet, lovely grandmother turned 102 this month. 102! We celebrated with a raspberry chocolate layer cake almost as sweet and pretty as she is.
My grandma doesn't always know me anymore, and she sometimes thinks my dad is her husband rather than her son. The other day she talked at length about a "recent" conversation she had with her parents. And always, always, she repeats the very same questions again and again while we visit.
The loss of her short-term memory sometimes makes conversation challenging, but we all still love to visit her….