With cocoa powder for bittersweet chocolate flavor and juicy raspberries for tart sweetness, these Chocolate Raspberry Muffins are a perfect breakfast or snack food. Stir semi-sweet chocolate chips into the batter for extra richness.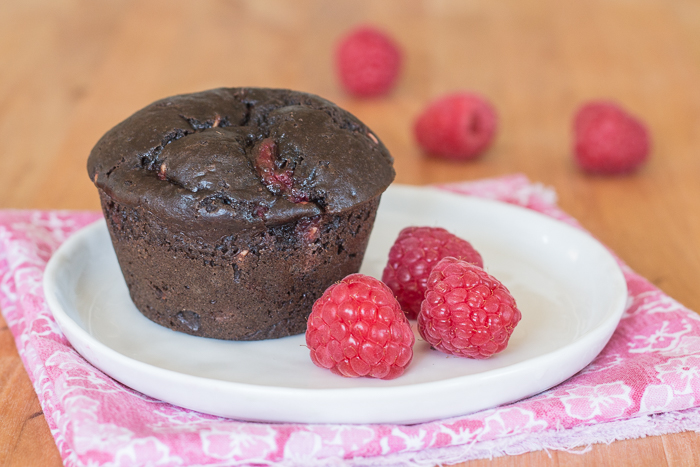 If you believe chocolate is a food group all its own, you're my kind of human being. If not, we can still be friends, but I probably won't always understand you.
I love chocolate in all its versatility. It's just as delicious in the form of chocolate cake as chocolate cream pie. Chocolate cookies? Of course. Chocolate brownies? Um, yeah.
You can savor it as chocolate mousse, hot cocoa, chocolate frosting, or even straight up as a candy bar.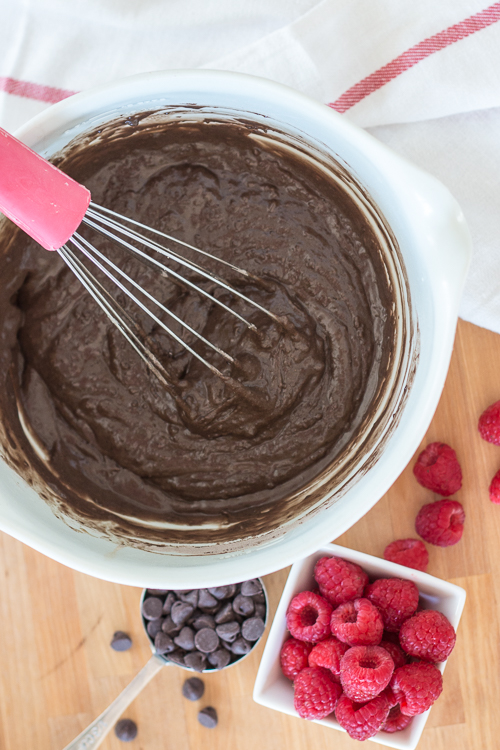 Let's not forget hot fudge or chocolate ice cream.
I bake frequently with chocolate, but I've come to realize that I mostly prepare chocolate desserts.
Consider these chocolate raspberry muffins my penance for overlooking its importance as a snack food. They're dark and chocolaty, full of tart, tangy raspberries, and (why not?) semi-sweet chocolate chips.
While these tender, delicious treats may feature chocolate, they include much less sugar than chocolate cupcakes.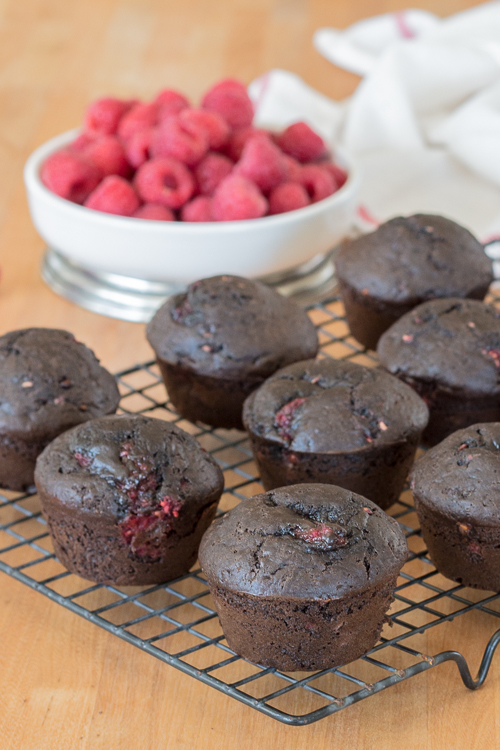 They also include fresh raspberries. If that doesn't add an aura of healthfulness, I don't know what will.
Adding fruit and subtracting sugar places these baked goods decidedly in the muffin category rather than the cupcake one.
This is important because you don't always feel right about indulging in a luscious chocolate cupcake for breakfast or as an afternoon snack. At least this is what I tell my kids, and I'm trying to model good behavior.
In addition to making for an awesome chocolaty snack, these muffins are quick and easy to make.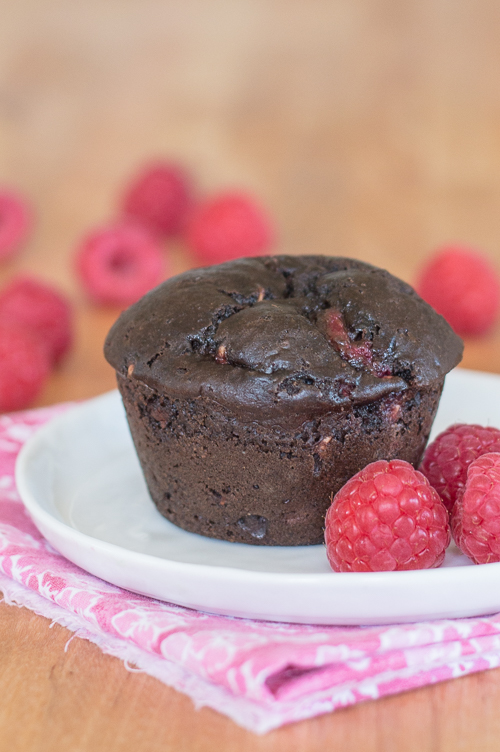 In fact, they'd be a perfect addition to a series of recipes I developed working with my daughter's 5th grade class last year. Since we had a limited amount of time to bake, everything we prepared — start-to-finish — had to be completed in less than an hour, including clean-up.
I learned last year that most kids — not just my own — jump at the opportunity to bake. If you don't believe me, ask any kids you know if they want to try baking these simple chocolate raspberry muffins. I'm guessing the answer will be yes.
Depending on their level experience in the kitchen, kids could bake them alone or with just a little help.
If any dads out there are listening, think how excited your kids would be to prepare these chocolate raspberry muffins for breakfast in bed come Mother's Day.
Not that I'm dropping hints or anything.
Happy baking!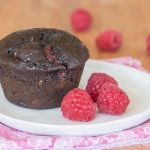 Print Recipe
Chocolate Raspberry Muffins
Swap in frozen raspberries if fresh berries aren't in season.
Ingredients
2

cups

unbleached all-purpose flour

1 1/2

teaspoons

baking soda

1/2

teaspoon

salt

¼

cup

dark cocoa powder

½

teaspoon

cardamom

1

large egg

2/3

cup

brown sugar

1

teaspoon

vanilla extract

1/4

cup

butter

melted and cooled slightly

1

cup

buttermilk

(milk works, too!)

1

cup

raspberries

cut in half if large

1/3

cup

regular or mini-sized semisweet chocolate chips
Instructions
Preheat oven to 350º F. Grease or paper-line 12 standard-sized muffin cups.

Add flour, baking soda, salt, cocoa powder, and cardamom to a large bowl and whisk until combined.

In a separate bowl, whisk together egg, brown sugar, vanilla, melted butter, and buttermilk.

Add the wet ingredients to the dry and whisk until just combined, no more than 15 to 20 strokes. Fold in raspberries and chocolate chips.

Spoon a generous ¼ cup batter into each muffin well. Bake for 13-16 minutes, or until muffins are set and a toothpick inserted in the center comes out mostly clean.

Let cool in pan for about 5 minutes before removing to a rack. Serve warm or at room temperature.
PIN CHOCOLATE RASPBERRY MUFFINS FOR LATER

You might also like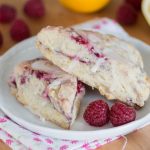 Raspberry Lemon Scones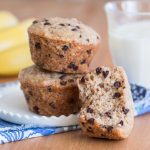 Banana Chocolate Chip Muffins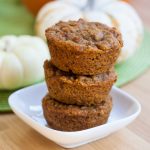 Pumpkin Date Muffins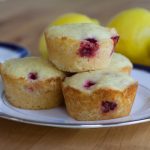 Lemon Raspberry Muffins