This Buffalo Chicken Macaroni and Cheese recipe delivers classic comfort food with an attitude. From the crisp, fiery breadcrumb topping to the creamy, rich Gorgonzola sauce, this chicken and pasta dish will satisfy your taste buds with a serious explosion of flavors.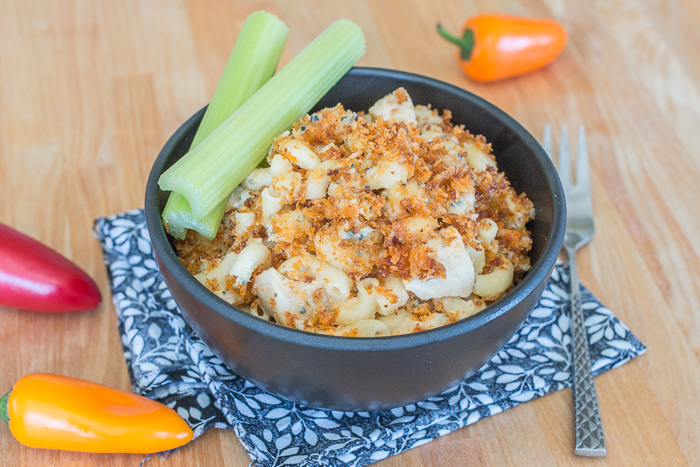 I could tell you that our love for Buffalo Hot Wings inspired this Buffalo Chicken Macaroni and Cheese recipe, but that would be a lie. The idea for this piquant pasta dish actually came from a bag of potato chips.
My husband would eat Buffalo Bleu Potato Chips with every meal if he could. Since stores in our area stopped carrying these chips, he started having them delivered to our doorstep by the case.
I feel compelled to mention that this post is not sponsored. We really buy these chips in obnoxious quantities because of my husband's complete and total addiction to this tangy, red-hot snack food….