These luxurious Candy Jewels are surprisingly simple to prepare. With a few basic ingredients, a candy thermometer, and gem molds, you'll be cranking out perfect hard candies in no time at all!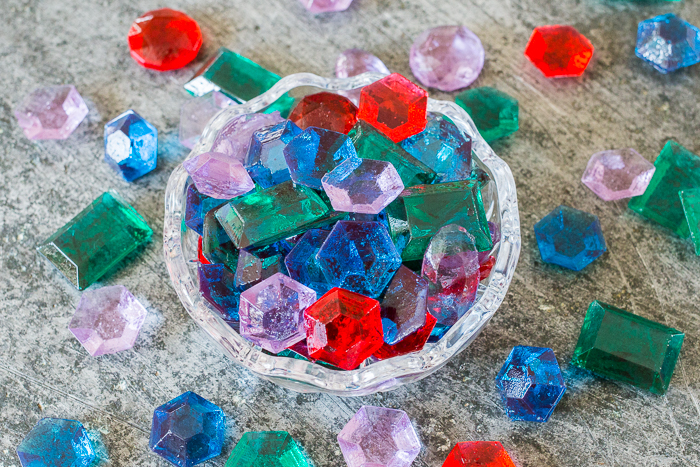 My daughter Eliza had big plans to make a crown birthday cake this year. Her vision, inspired by the Imperial State Crown, included purple marshmallow fondant, gold sugar sheets, and, of course, sparkling candies to give it some royal attitude.
We visited two different sweet shops in search of gem-like candies, but we felt completely underwhelmed by the candy selection we found. Rather than make do with gum drops, we decided to take matters into our own hands.
We've melted Jolly Ranchers to use as decorations in the past, and we thought we'd go that route again. But then my husband suggested making our own hard candies….