This simple Caesar salad recipe packs serious garlic-lemon-umami flavor along with great crunch from homemade croutons.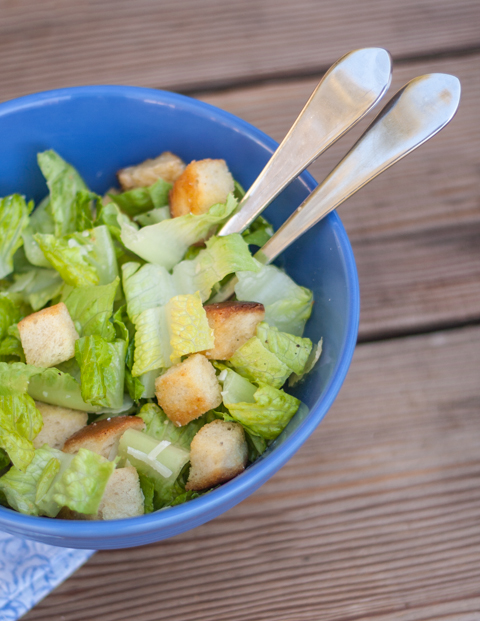 Public service announcement: if you're not slicing up stale bread to freeze for later use, you're missing out on some serious food opportunities! Thanksgiving's almost here, and bags of cubed, frozen bread are great to have on hand for making amazing stuffing.  If you haven't started stockpiling, it's time to get on it!
But wait, there's more! You can turn cubed bread into HOMEMADE CROUTONS any day of the year, and you should because it's so easy.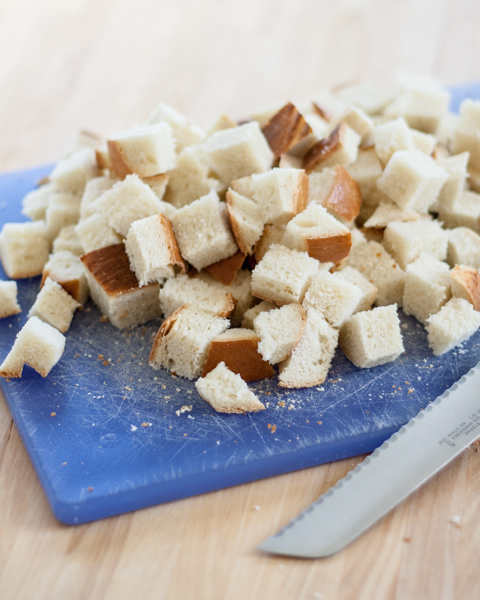 [Read more...]