Tender and irresistible, these tangy Lemon Blondies burst with bold citrus flavor. Smooth, creamy lemon frosting adds sweetness and zing to these easy-to-prepare treats.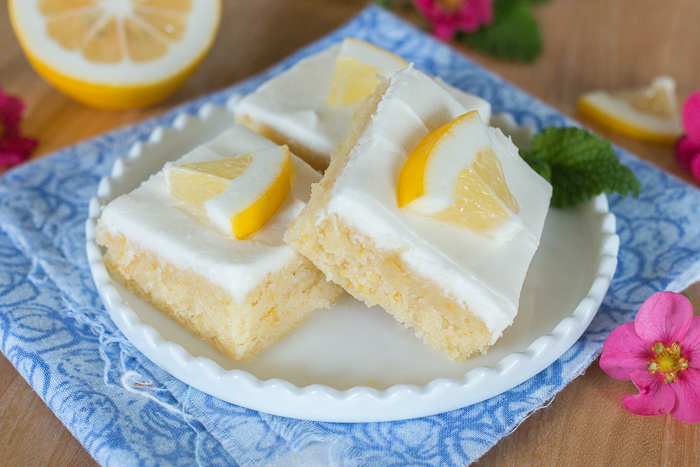 The last time we went out of town, I left some Lemon Blondies for our pet sitters to nibble on while they played with our cat and fed our fish.
When we returned, one of them told me that she liked the lemon treats so much that she'd looked for them on my blog. Try as she might, she'd had no luck finding the recipe.
I explained that I was still experimenting with the recipe. Did she think it needed more lemon flavor?…