Bright lemon flavor shines against the subtle resinous backdrop of rosemary-pine nut shortbread in these Meyer Lemon Bars.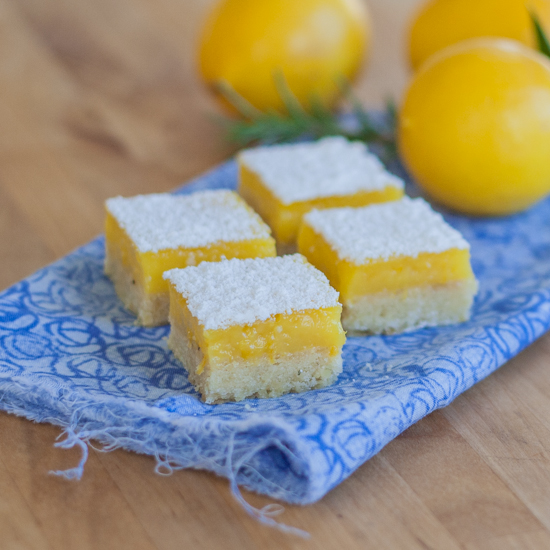 One year ago, while I was coveting the fruit on my neighbors' citrus trees, I never dreamed that the small Meyer lemon tree we planted in our front yard would crank out so many lemons in such a short time.  While we don't have quite enough for the lemonade stand of my kids' dreams, we certainly have enough for baking plenty of dessert.
Lemon bars seemed like a great place to start with these tangy, almost-sweet Meyers.  As I set out to pick lemons, I couldn't help snipping a few rosemary sprigs to chop up and add to the shortbread mixture. And since the lemon-rosemary-pine nut combination is such a hit in one of our favorite shortbread recipes, it seemed only right to add pine nuts to the recipe as well.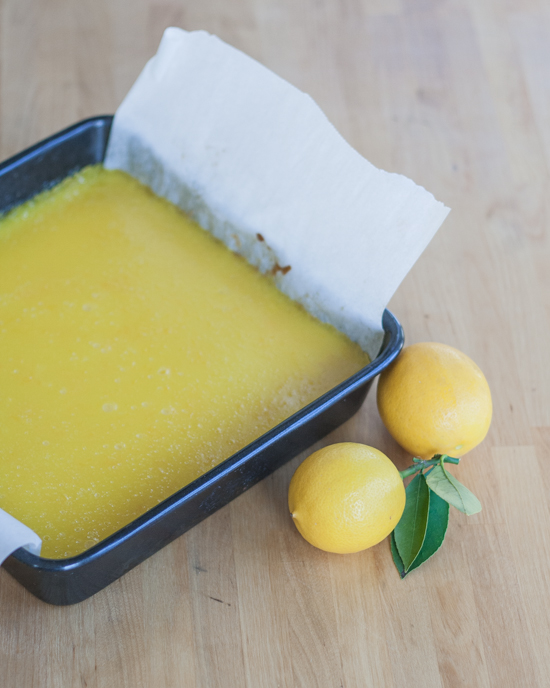 [Read more…]