Learn how to keep your serving plate clean while frosting a cake. This simple trick uses items you already have on hand in your kitchen.

Someday, I'll learn to frost a cake without making a terrible mess. In the meantime, I'm content to wash the frosting off my arms, wipe down the counter, and toss a pile of frosting-smeared dish towels into the washing machine.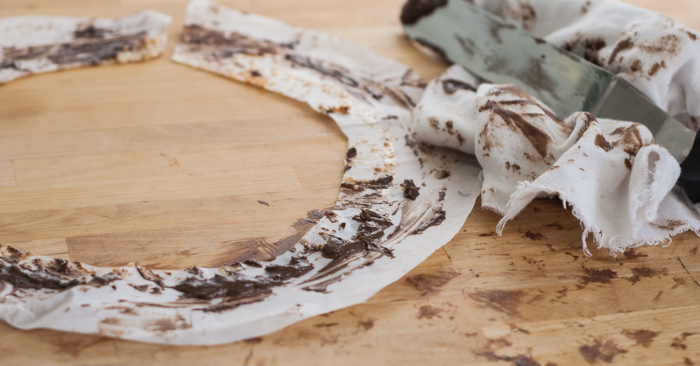 The sticky aftermath of cake decorating never troubles me because it means I get to eat cake. Pretty cake.
Despite the fact that frosting ends up nearly everywhere, I usually manage to keep a cake's serving platter spotless while I work.
…