Homemade graham cracker cups filled with sweet, tangy lime curd come together in adorable little lime tarts. Simple to serve, these eat-by-hand treats make a perfect party dessert.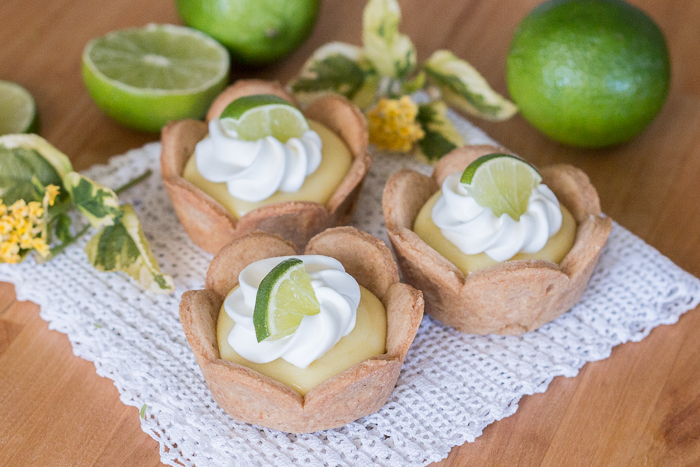 A couple of years ago, we planted citrus trees along the back fence of our small yard. As these evergreen trees grow and fill in, we're hoping we'll look out our windows to see a wall of green.
We also look forward to seeing bright splashes of color, too, from lemons, mandarins, tangelos, and grapefruits as they ripen on our trees. While the limes may blend in with all the green leaves, they won't lack in bright, tangy flavor….