Plenty of roasted garlic, fresh rosemary, and Parmesan cheese make this garlic and rosemary focaccia super flavorful. It's perfect with a bowl of soup, alongside a hearty salad, or served with dinner instead of traditional rolls.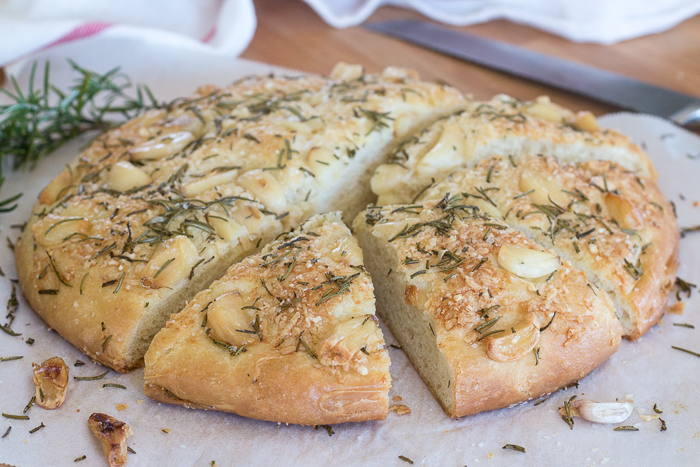 When my kids wanted to bake the other day, I felt the need to distract them from their natural inclination to bake dessert. I don't have anything against dessert, but we always seem to have more than our share at our house. Since we'd planned to have pasta for dinner, it wasn't hard convincing them that preparing an Italian-style bread was a good idea, so we decided to mix up some focaccia dough.
Once we settled on going savory instead of sweet, we went all the way by roasting two whole heads of garlic for our focaccia. To round out the flavors, Tessa snipped some sprigs of rosemary from our yard, and Eliza grated fresh Parmesan….