Dress up a simple, wholesome snack of Peanut Butter Apple Slices by piping creamy peanut butter in small spirals atop crisp, tart apples. Sprinkling toppings like mini chocolate chips, toasted coconut, or raisins over these apple-tizers adds to the fun of this easy, healthy snack.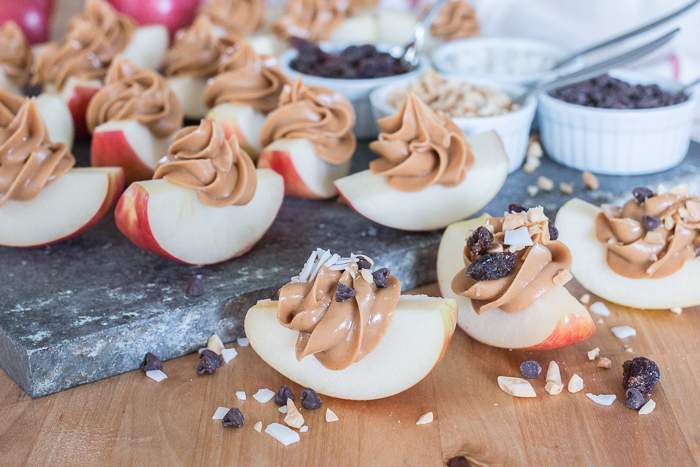 As I slathered peanut butter on apple slices the other day, my older daughter Eliza piped beautiful buttercream spirals on the chocolate cupcakes she'd baked. After watching her for a moment, I took a closer look at the peanut butter and realized that its smooth and creamy frosting-like texture would pipe onto apple slices like a dream!
I loaded up a pastry bag with peanut butter and surprised my daughters with a fancy afternoon snack of sweet, crisp apple slices topped with delicious peanut butter rosettes. I love how this simple trick turns an easy-to-prepare wholesome snack into something special….