Packed with diced apple, sweetened with maple syrup, and spiced with cinnamon, these maple-oat apple muffins get extra sweetness and texture from a lightly spiced streusel topping. Oven warm and slathered with maple-cinnamon mascarpone, they're a perfect fall treat.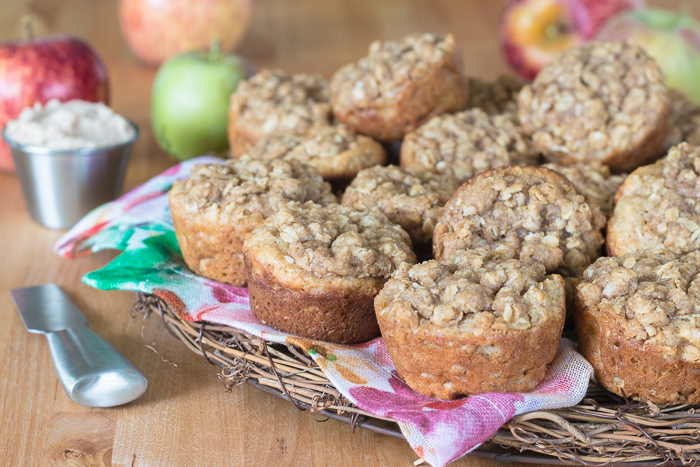 When my husband shared that Friday Harbor Labs was planning its annual Apple Raid this week, I wondered if we could somehow get there in time to participate.
The opportunity to spend a day picking apples on an idyllic island in the Pacific Northwest seemed too perfect to pass up.
Then I remembered the flight, drive, and ferry trip required to get there. Unless you own a plane, there's really no such thing as a quick trip to Friday Harbor, WA. With school and work, not to mention all the kids' activities that consume our free time these days, pulling off a spontaneous trip to the San Juan Islands is about as likely as winning the lottery….